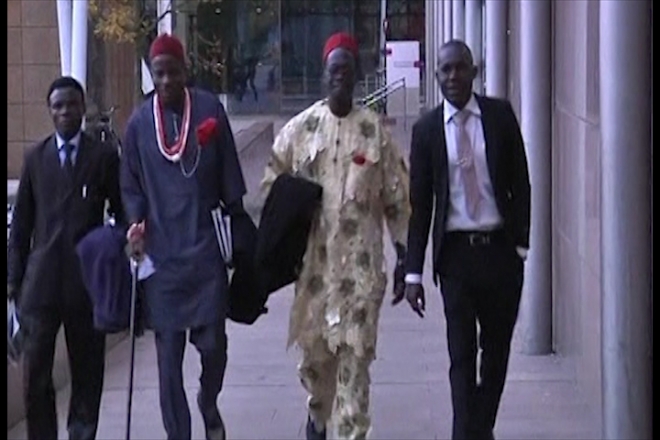 A Dutch appeals court has ruled that a groups of Nigerian farmers can now sue the international oil company Royal Dutch Shell for pollution the farmers say was from oil leaking from Shell subsidiary pipelines.
The court in The Hague handed down its ruling on Friday December 18, 2015 .
The ruling was said to be the first of its kind, meaning it could set a precedent for other Dutch-based companies being sued for the alleged negligence of their subsidiaries elsewhere.
http://www.voanews.com/content/dutch-court-nigerian-farmers-can-sue-shell-over-oil-spills/3108522.html
Four Nigerian farmers, backed by the Dutch branch of the environmental group Friends of the Earth, said Shell should clean up oil spills in four villages in Nigeria's oil country, the Niger Delta. They also want Shell to pay compensation to the villagers and prevent further spills.
Reports say the plaintiffs first filed their lawsuit in 2008.
Please follow and like us: