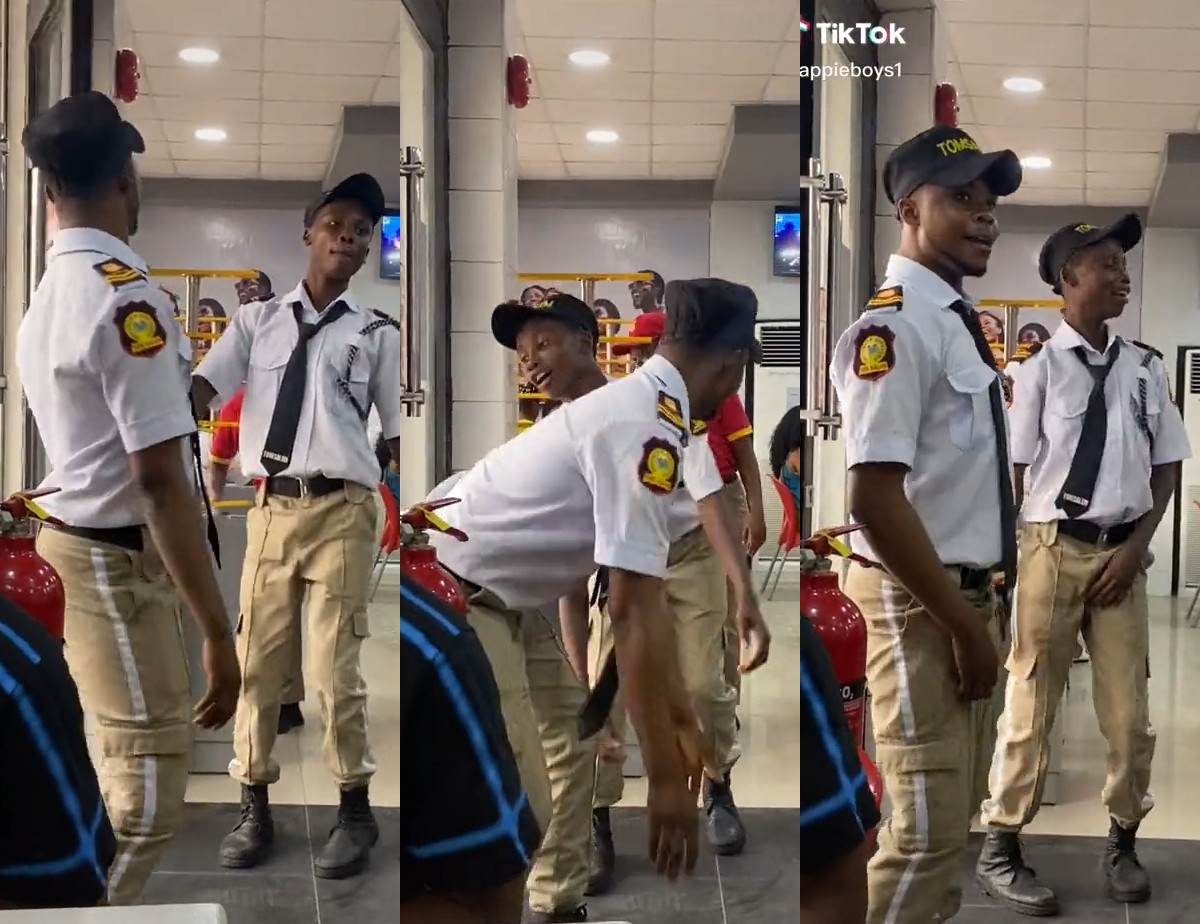 There has been an outburst on social media over the news that broke earlier today as two security officials of the Chicken Republic were sacked for dancing.
They were seen in a viral video which resulted in their sack.
The video which first appeared on Tiktok captured the moment the two security details attached to the fast-food restaurant were dancing while performing the duty of welcoming customers.
The two young men were sacked for reportedly dancing while working as security men with the Chicken Republic at a Chicken Republic Restaurant in Umungasi, Aba, Abia State.
The clip which had gone viral apparently got to the management of the restaurant and they were with the video.
Please follow and like us: