Every 7th of March is usually celebrated as a National Cereal Day. It is a day set aside to celebrate the beauty of different cereals that help us relish a smooth, fast and stressless breakfast.
Cereals are extremely popular breakfast food, that are easy and convenient to prepare and relish.
Cereals are very good options for many foodies who live busy lifestyles. Examples of important cereals include wheat, rice, maize, oat, barley, rye, millet and sorghum.
All cereals belong to the Gramineae family but other important crops included in this family are bamboo and sugar cane.
Cereals are a great way to start the day.
They need almost no preparation time and can be consumed within minutes. From the time of creation till now, many homo sapiens have continued to depend on many different types of cereals and these are seen as the most important food amongst mortals.
Cereals Fact File
Cereals are produced and cultivated on an annual basis all over the world.
Cereals are seeds or grains of grasses.
They are usually cultivated in order to obtain the largest bounty.
Creals consists of germ, endosperm and bran, and these are mostly referred to as the caryopsis.
Important cereals are wheat, rice, maize, oat, barley, rye, millet and sorghum.
All cereals belong to the Gramineae family.
Bamboo and sugar cane can also be classified as cereals.
Cereals are cultivated and are used as a staple food in most developing countries.
Cereals equally provide more energy.
Cereals can grow in adverse environmental and bad soil conditions, and the yield of cereal grains is not compromised due to harsh environmental conditions.
They give the highest yield when compared to most other crops.
Cereals are a stable food with a low moisture content and they can be stored for a long period of time without effecting the nutritional value.
Cereals fill the stomach without making one feel tired in any way.
Cereals can be taken at any time of the day, and they are a good way to stave hunger.
They are often loaded with added sugar and other unhealthy ingredients.
Cereals can be easy to overeat since many brands lack fiber and protein, which are essential for promoting fullness
History of National Cereal Day
There are different versions of the history…
Ferdinand Schumacher, a German immigrant, began the cereal revolution in 1854 with a hand oats grinder in the back room of a small store in Akron, Ohio.
His German Mills American Oatmeal Company was the nation's first commercial oatmeal manufacturer. In 1877, Schumacher adopted the Quaker symbol, the first registered trademark for a breakfast cereal.
Granula, the first breakfast cereal, was invented in the United States in 1863 by James Caleb Jackson, operator of Our Home on the Hillside, which was later replaced by the Jackson Sanatorium in Dansville, New York. The cereal never became popular since it was inconvenient as the heavy bran nuggets needed soaking overnight before they were tender enough to eat.
Reports say cereals got their start in the 1800's as an unappetizing and difficult to digest health food. Made of nuggets of bran it was thought to regulate what was a meat heavy diet. Most American's at that time ate mostly pork and beef. The diet of the time was very unhealthy and those who wanted to improve society thought that they could make changes in diet that would bring spiritual and social change as well.
Dr. James Caleb invented the bran nuggets to help the patrons of his sanitarium. A sanitarium was a place where people would go to recover from illness or injury or to partake of restorative spa treatments. There was a spiritual side to being at the sanitarium as well and Dr. Caleb hosted several prominent people including the woman who created the Seventh Day Adventist religion.
Dr. John Kellogg took an interest in health foods for his patients. He created granola and with his brothers help created many other meatless breakfast foods. They even came across the method that let wheat flake instead of being a nugget and corn flakes were born!
It wasn't until 1939 that cereal would take on the sweetness that we are familiar with today. The sweet creation was called Ranger Joe Popped Wheat Honnie and was marketed towards children. You could say that the rest is history! From that moment forward cereal has used the marketing tactic of appealing to children through radio and TV ads.
There are numerous examples of cereals. From Cornflakes, to oats, custard, paps, homemade granola, barley, sorghum, millet, rye, maize, wheat and wheat flour, chia cereals, oatmeal,
rice and many others.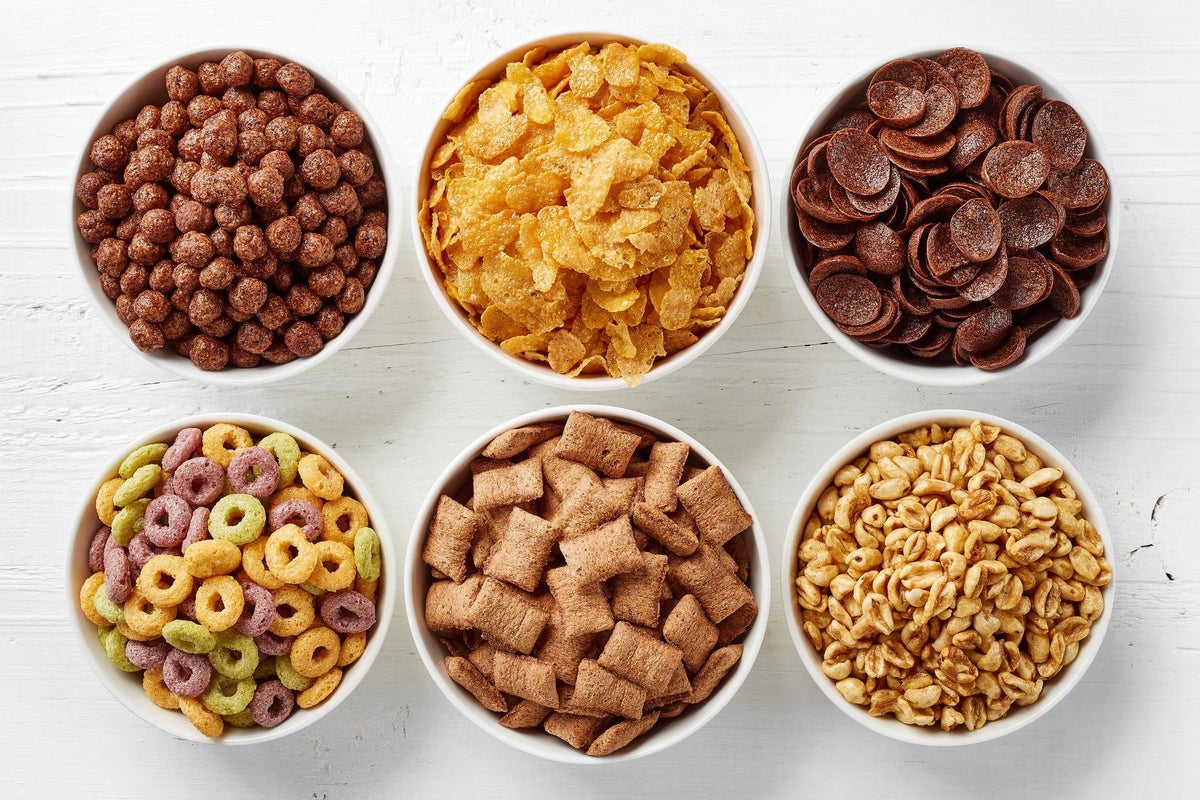 Read more – https://www.newfoodmagazine.com/article/74005/cereal-grain-functional-food/
https://www.healthline.com/nutrition/15-healthiest-cereals#TOC_TITLE_HDR_17
Please follow and like us: