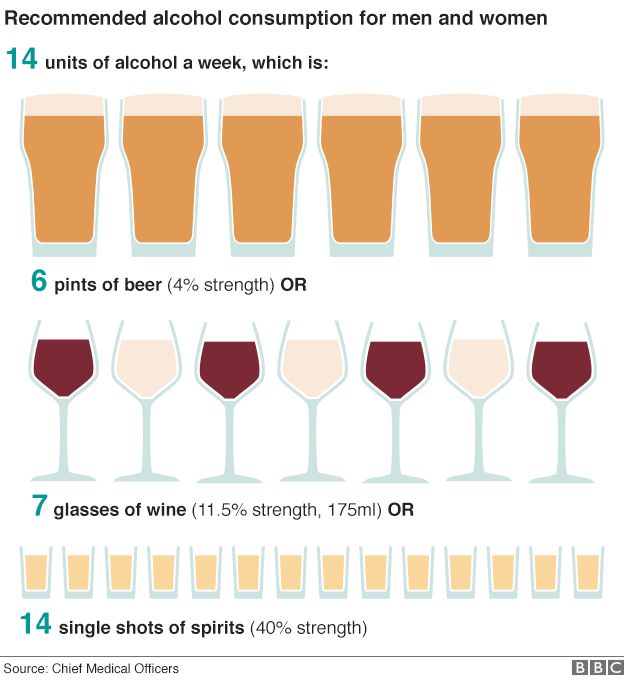 The Royal Society for Public Health is calling for change in alcoholic drinks labelling, citing a public "awareness vacuum" on how alcohol affects health.
The society wants it to be mandatory to include the government's guideline to drink no more than 14 units a week.
Drink manufacturers could also warn of the link with health conditions such as bowel and breast cancer.
But a drink industry body said the public is "strongly opposed to cramming more information on a pack".
In its report, the RSPH suggests a drink-drive warning and using traffic light colour coding, similar to that used on many food items in the UK, could be helpful for drinkers.
The recommendations are based on a survey of almost 1,800 UK adults, which it conducted with the Portman Group, the alcohol industry standards body.
The society found calorie content labels could be effective and cause 10% of consumers to switch from the highest alcohol drinks to the lowest across all socio-economic groups. This effect was particularly pronounced among young drinkers.
Prof Shirley Cramer CBE of RSPH, said: "The potential health consequences of alcohol consumption are more serious than many people realise," with 90% of Britons unaware of the link between alcohol and cancer.
Prof Cramer said that only one in six of the public was aware of the new alcohol 14-unit low-risk guidelines, despite them being introduced two years ago. She put this down to the drinks industry failing to update labels.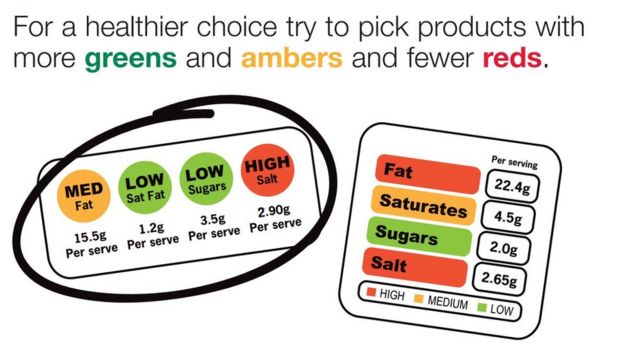 Read more – BBC.COM
Please follow and like us: