Sanofi Pasteur, the vaccines division of Sanofi, in partnership with the Association of Public Health Physicians of Nigeria, APHPN, Lagos Chapter, has called for an effective and sustained food safety and hygiene quality assurance system to be in place in the country. this according to the agency the proliferation of food and water borne diseases such as typhoid, cholera and other diarrhoeal diseases in Nigeria.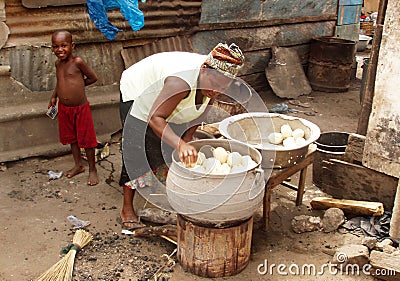 Speaking at a media forum to herald this year's World Health Day with the theme "Food Safety" and slogan: "From Farm to Plate, Make Food Safe", a public health physician and APHPN member, Dr. Omotomilayo Odugbemi, observed that food safety is an all comers' affair and does not stop on the plate. "Everyone has a role to play. It is multisectoral and multidisciplinary involving an effective team work of all those responsible and use of mass and social media.
"Food safety is the responsibility of all including consumers. People have to see the need for ensuring food is safe for human consumption by playing their part." Odugbemi argued that people should make informed and appropriate food choices and embrace acceptable behaviors, know common food hazards, how to handle food safely and if applicable read/use the information provided in food labeling.
In the view of General Manager, Sanofi Pasteur English Speaking East & West Africa, Paul Njoroge, "Creating a forum to raise awareness on the importance of preventing food and water-borne diseases, awakening all stakeholders from governments to producers, providers and consumers on their role in ensuring sustainable food safety and the provision of superioir and innovative vaccines for the prevention of diseases will culminate to the achievement of our vision of a world in who no one suffers or dies from a vaccine-preventable disease."
Also speaking, Head of Public Affairs, Sanofi, Nigeria and Ghana, Mr. Oladimeji Agbolade called for improved awareness on the part of food handlers and food producers. "Food can become contaminated at any point of production and distribution, and the primary responsibility lies with food producers and the wider community," he noted.
Please follow and like us: