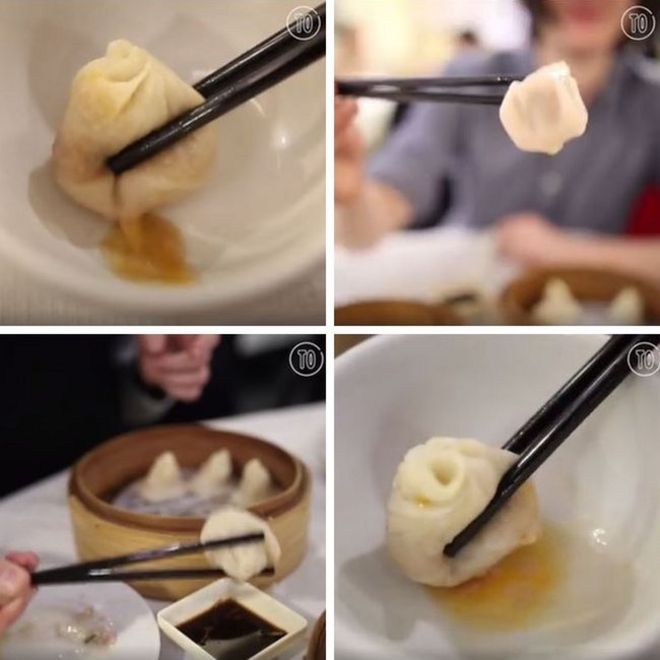 Asian food lovers are reportedly fuming over a video they say "manhandles" traditional soup dumplings.
This is according to the BBC.
The video published by Time Out London on Facebook shows diners attempting to burst their Xiao Long Bao (little basket buns), and throw out the soup.
Originating in China, Xiao Long Bao have a passionate foodie fan following.
Many point out the traditional way is to suck out the soup and eat the dumplings. Time Out said it burst them in order to show the soup inside.
The steaming hot broth is, for many, the most prized part of each Xiao Long Bao.
"Love popping spots and eating dumplings? Combine the two with exploding soup dumplings," Time Out London says in a post on how to eat dumplings served at a restaurant in London.
"They're super dribbly and also very satisfying to watch," the video adds, showing several dumplings being broken with chopsticks.
Characterised by its translucent skin, each dumpling is filled with juicy minced pork and broth and eaten with ginger strips and vinegar.
Popular in many Asian countries, its Taiwanese version has earned a Michelin star.
Read more: bbc.co uk
Please follow and like us: