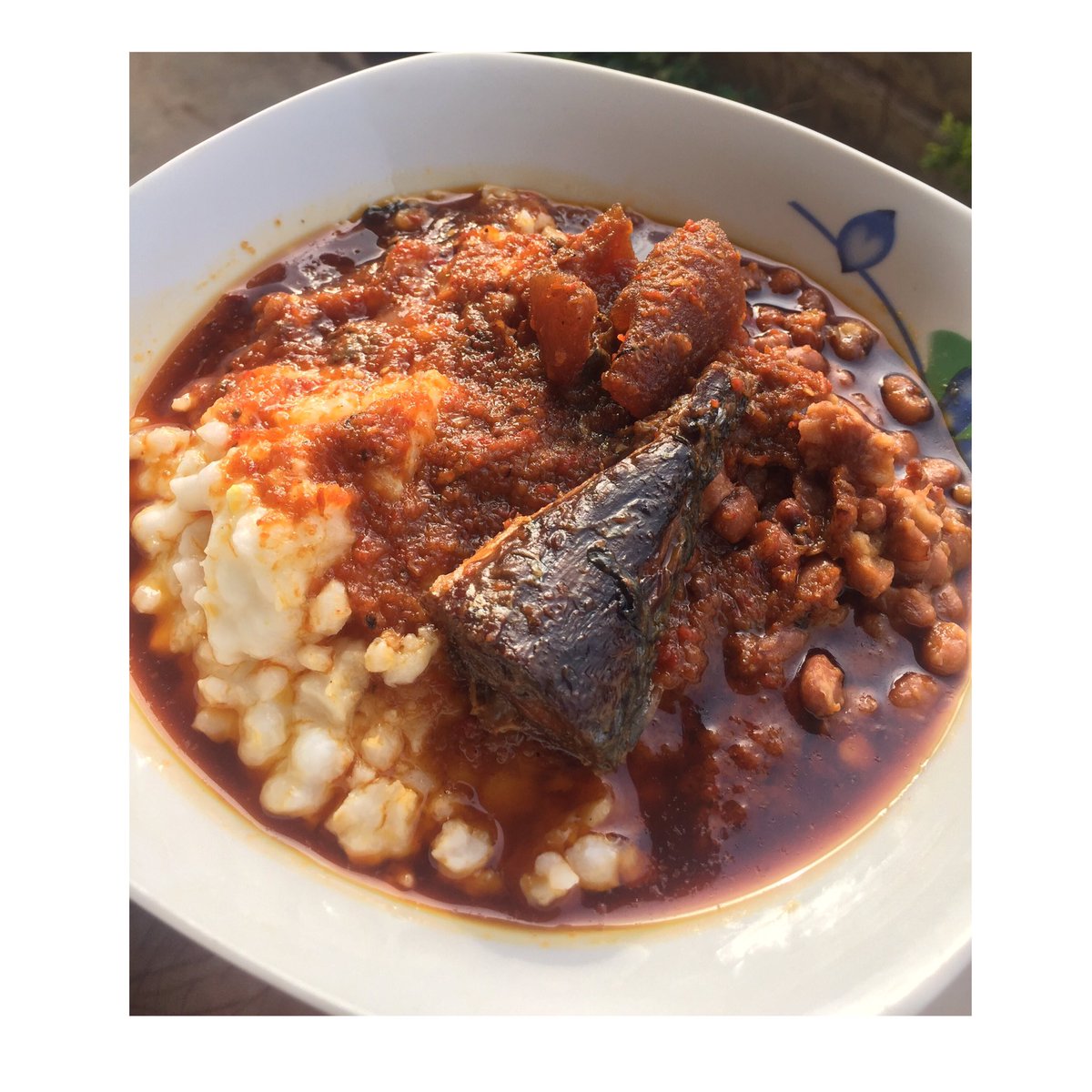 Good day Everyone, welcome to another exciting time on Gourmetguide234.com!!!!
Today on our delicacy news, one of us Adeyemi Jeremiah, an Agricultural Engineer interviewed Miss Adeola a final year student of Ladoke Akintola University of Technology Ogbomoso where she is studying Accountancy.
She talked to us about a Nigerian meal called Egbo (Beans and Corn).
Beans and corn (Egbo) is a Nigerian meal mostly eaten by the Yoruba tribe.
Egbo is prepared by cooking dry corn grains until they are very soft and burst open. The beans are cooked until they are very soft.
Both the beans and corn are served together with pepper sauce or vegetable oil. Although they are usually served as a snack, they can also be used as a meal.
The meal is served with a sauce prepared with grounded pepper, onion, tomatoes, ground shrimps, smoked fish and palm oil.
Although this meal takes time to cook, it is definitely worth the effort.
INGREDIENTS
3 Cups Dried Corn White or Yellow
2 Cups Black-eyed Bean
3 Cooking spoons of Palm Oil
6 Pieces fresh pepper (chopped)
1 Big Onions bulb (chopped)
2 Medium pieces of fresh tomato
Water to cook
Salt and seasoning to taste
2 flaked Smoked fish (optional)
1 Teaspoon ground dry cayenne
1 Tablespoon ground shrimps
METHOD
For the Beans And Corn;
Wash and boil the corn until soft and pulpy
Wash and boil the beans (separately) until soft and pulpy as well
Add salt to taste
Set down when fully soft
Add the cooked corn to the beans
For the Sauce;
Heat the oil in a saucepan (bleach the oil)
Add the chopped onions, pepper and tomatoes
Stir well with a wooden spoon until it is fully combined
Cook for about 5mins on low heat
Add the shrimp and the washed flaked fish
Stir well and allow to cook for about 10min
Turn off the heat and serve warm
There you go, you might want to try this dish this weekend with a hot pap or custard to go.
Photo Credit: www.google.com
Please follow and like us: