England's top doctors have predicted that hundreds of thousands of people could have their Christmas ruined by flu.
They are also predicting a rise in flu cases.
They say the flu season has started early this year, with lots of the virus circulating.
GP consultations for flu-like illnesses were up by a quarter to nearly 7,500 visits in the week ending 8 December.
Experts are urging anyone who has not yet had their flu vaccine to get immunized.
According to a BBC report, children are "super-spreaders" of flu and the over-65s are one of the "at-risk" groups that can develop health complications, such as pneumonia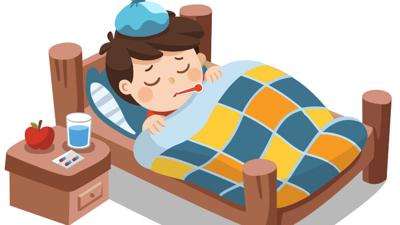 What are the symptoms of the flu?
People with flu normally feel very unwell for two or three days and will continue to experience symptoms for around another five days.
After they feel tired and run down for a further two or three weeks.
These symptoms usually develop very quickly and the most common symptoms of flu are a sudden fever (above 38°C or 100.4°F)
headache
chills
runny or stuffy nose
tiredness
aching muscles
dry cough
sore throat
Symptoms of cold
runny or blocked nose
sneezing
sore throat
cough
People suffering from cold may also have a mild fever., which can make a cold easy to confuse with flu.
The symptoms of cold usually develop over one or two days.
A cold develops gradually over one or two days.
It is usually most contagious during the early stages when one has a runny nose and sore throat.
Source – https://www.birminghammail.co.uk/
bbc.co.uk
Please follow and like us: