Here in Nigeria,  the African star apple or white star apple does not ring a bell at all, but when you say ciwoh to an Hausa man,  agbalumo to a Yoruba woman or udara to an Ibo woman, then what you are saying would definitely make a whole lot of sense!
There are many  other natives in Nigeria who  name  this calcium enriched fruit as it is calledin their local dialect.
But for the English man, this is
AFRICAN STAR APPLE!
Ciwoh is a fruit with semi-circle seeds, sometimes its colour can tilt towards orange or yellowish – peach. These 5-celled seedy fruit which has an edible, sweet fruit is a popular seasonal fruit normally consumed with it flesh.
This fruit is right now in season in Nigeria, fruit sellers are selling at very good affordable prices and you cannot miss the succulent taste as share in this season.
Well, the fruit will be on the market stall till April before it fades away!
Botanically known as chrysophyllum albidum, the fruit is mostly cultivated in the rural areas and is very common from the months of December all through April.
Apart from Nigeria, this  fruit is mostly found in other African countries like, Cameroon, Cote d' Ivorie, Uganda and Niger Republic and it is commonly eaten as snacks .
In days gone by, I remember vividly that any time we traveled to the village, especially between December and January, my cousins and I would usually pick these fruits on our way to the stream.
But nowadays we usually get the fruits from the market.
Suffice it to say that the abundant sale of Agbalumo has become a source of income to the people mostly living in the rural areas.
Health Benefits and Nutritional Value of the African Star Apple
A recent study by researchers at the Department of Biological Sciences, College of Science and Technology, Covenant University Ogun State, here in Nigeria, showed that the fruit, helps to lower blood sugar and cholesterol, and could be useful in preventing and treating heart diseases. Below are others!
1. Researchers revealed that the bark of the tree was used traditionally to treat yellow fever and malaria, while the leaves were used for treating wounds, stomach ache, and diarrhea
2. It is said to be a natural remedy for toothache, constipation and sore throat amongst others.
3. In some parts of my great country, Nigeria, the seeds are reportedly used to treat vaginal and skin infections
3. Reports suggest that this pulpy fruit contains more vitamin C than orange and guava.
4. It is pertinent to note that the fruit is also rich in calcium, iron, potassium, phosphorous, magnesium, tannins, flavonoids, terpenoids, and phytochemicals.
5. When you eat agbalumo with its flesh, it can help to lower blood sugar and cholesterol in the body, as well as prevent and treat heart diseases.
6. Please take note – Udara is reportedly loaded with anti-oxidant properties that help fight cancer and treat diabetes amongst others.
HMMMN I REST MY CASE!
So go and buy some of these fruits and munch for your delight and health!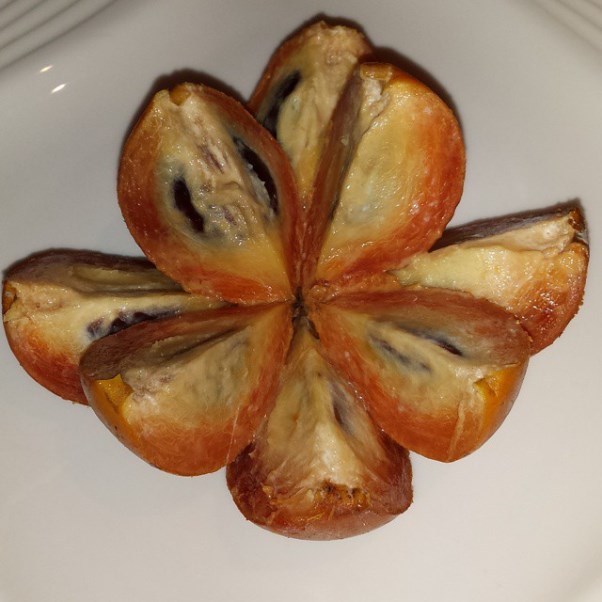 Please follow and like us: