Dangerous reptiles including snakes, geckos, millipedes, hairy frogs and spiders were reportedly found in three crates imported to Nigeria through NIWA Jetty Calabar. The containers were said to have been brought in from Cameroon.
The Cross River State Command of the Nigeria Custom Services reportedly  intercepted the three crates containing different species of the animals illegally imported into the Country from Cameroon at the NIWA Jetty Calabar.
Handing over the crates to the Nigeria Agriculture Quarantine Service Calabar, the State Area Command Comptroller of Customs Services, Mrs Burromuyat Patience Nanby explained that the items were prohibited under schedule three of the revised import in the Common External Tariff.
According to her, the three crates as recorded in the sea freight contained snakes, geckos, millipedes, hairy frogs and spiders. She however  and regretted that due to the risk, the crates cannot be opened and wondered what such dangerous reptiles could be used for.
Receiving the crates, the officer in charge of the Nigerian Agricultural Quarantine services Calabar, Mr Ukut Sunday assured that the crates would be tested and evaluated while investigation will be carried out to determine the motive behind the illegal act.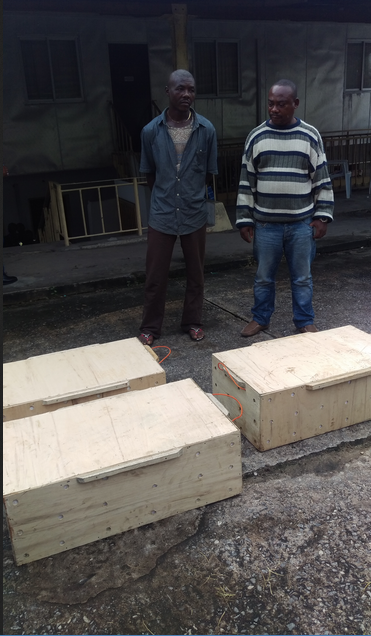 One of the suspects and a Cameroonian, Julius Noveganne claimed he did not know the content of the crates, as he was merely asked to bring them to Calabar from where the owner who resides in Lagos will claim them.
On his part, the captain of the M. V. Flesh, the vessel that conveyed the crates, said he was not also aware that such items were in the vessel, claiming that the items were smuggled in after the manifest officially close.
Please follow and like us: