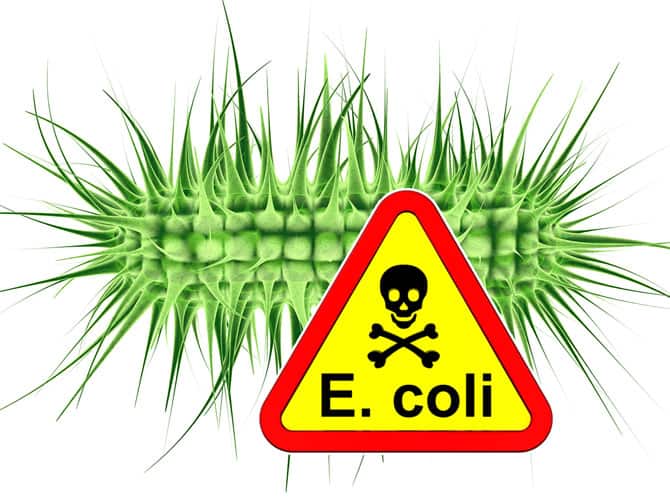 E. coli reportedly caused the deaths of a British couple who died after falling ill at a holiday resort in Egypt, the country's authorities have said.
Escherichia coli is a Gram-negative, facultative aerobic, rod-shaped, coliform bacterium of the genus Escherichia that is commonly found in the lower intestine of warm-blooded organisms.
John Cooper, 69, and his wife Susan, 63, from Burnley, died in the Red Sea city of Hurghada on 21 August.
In an official statement, the Egyptian general prosecutor said post-mortem examinations showed E. coli bacteria was a factor in both deaths.
But the couple's daughter described the findings as "absolute rubbish".
Kelly Ormerod, who was at the Steigenberger Aqua Magic hotel with her parents, told the BBC she did not believe the symptoms her parents showed were consistent with E. coli infection.
She added further post-mortem examinations of her parents' bodies would be carried out in the UK, on direction from the Home Office.
According to the Egyptian general prosecutor's statement, tests showed Mr Cooper suffered acute intestinal dysentery caused by E. coli, and Mrs Cooper suffered a complication linked to infection, likely to have been caused by E. coli.
He also said drinking water samples taken from the hotel were clear of any harmful bacteria and the bodies showed "no criminal violence".
Symptoms of intestinal infection due to E. coli
abdominal cramping.
sudden, severe watery diarrhea that may change to bloody stools.
gas.
loss of appetite or nausea.
vomiting (uncommon)
fatigue.
fever.
More important facts [BBC.COM]
E. coli is a type of bacteria present in the gut of humans and animals.
Most strains are harmless – but some can cause cramps and diarrhoea, and others severe illness if damaging toxins are produced.

Prof Brendan Wren, from the London School of Hygiene & Tropical Medicine, says they were "very unlucky because these strains are very rare".

E. coli has killed before, often after people have consumed contaminated food, such as meat, bean sprouts or salad leaves.

In these rare cases, the effects can be particularly nasty and the toxins can have an immediate effect.

The internal organs, like the liver and kidneys, which are usually  affected  can simply start to shut down.
For you to avoid being a victim of E. Coli  avoid eating contaminated food, like  meat, bean sprouts or salad leaves!
Please follow and like us: