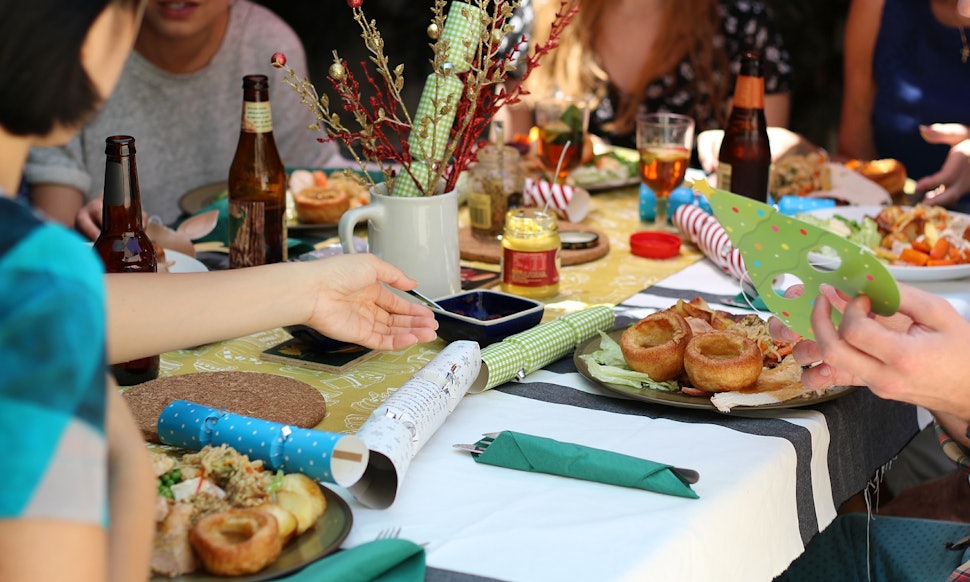 How well do you remember the dinners you enjoyed with your friends, the ones where you left feeling as if you had eaten more than you could manage?Or in the opposite direction, the meals where you didn't order a pudding, because nobody else did?
Perhaps you can blame social cues for eating too much or too little. Several decades of research shows that we eat more in company, and we follow what and how others eat.
But how exactly do our companions affect what we eat, and can we tap into these social influences to cut down on fats and sugar, and even lose weight?
A series of diary studies by health psychologist John de Castro in the 1980s alerted us to social influences in eating.
By 1994, de Castro collected diaries of over 500 people recording their meals and the social context of how they ate them – in company, or alone.
To his surprise, people ate more in groups than when they were by themselves. Experiments by other scientists also found that people ate 40% more ice-cream and 10% more macaroni and beef in company than when alone. De Castro named the phenomenon 'social facilitation' and described it as the "single most important and all-pervasive influence on eating yet identified".
What expands our palate when we eat with someone else? Hunger, mood, or distracting social interactions were all discounted by de Castro and other scientists. Studies reveal that we extend our meal times when we eat in a group, and we eat more in those extra minutes.
Read more – bbc.com
Please follow and like us: