Nkwukwo is a Nigerian delicacy that originated from South-South Akwa Ibom and Cross River States.
It is a cocoyam Nigerian meal, made with grated cocoyam, water yam, cocoyam leaves, and periwinkles.
This Nigerian food recipe is also native to South-Eastern Nigeria, specifically Abia State – Abiriba.
In Abiriba, Abia State, this food is known as OTO but is prepared with mainly, water yam and plenty of fish as well as periwinkle.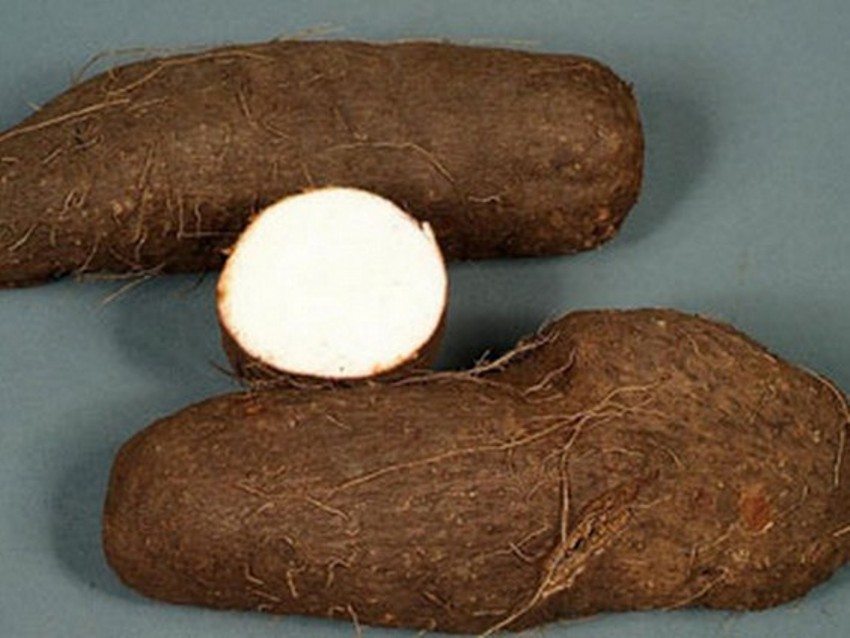 Recipe for 4 servings
6 medium size of cocoyam.
1 cup periwinkle (unshelled)
2 dry fish or fresh fish
1 cup shrimps.
1 small bunch Ntong (optional)
2 tablespoons dry ground pepper.
Cocoyam or moi-moi leaves.
2 cooking spoons palm oil.
Salt and seasoning to taste.
Method
Peel, wash and grate the cocoyam and set aside.
Segment the cocoyam or moi-moi leaves and wash.
Clean, Top and tail the periwinkles.
Dress the periwinkles, wash till all the mud and dirt are removed.
Place the periwinkle at the base of the pot, add a little palm oil to line the sides and base of the pot.
Add dry pepper, salt, and seasoning to the pot.
Add half to one cup of water to the grated cocoyam depending on its consistency.
Take a teaspoon size of the grated cocoyam with your fingers on to the segmented cocoyam leaf roll and place it in the pot.
Continue until all the cocoyam is rolled up in the leaves.
Place the pot on the fire and add a cup of warm water through the side of the pot.
Allow to boil, add the shrimps, cray fish, dry fish, dry pepper and all other ingredients.
Allow to boil, do not stir, if the water dries up, add another cup of water until the food is cooked.
Cook for 10 minutes, add a little water if you need sauce and add the cooking spoons of palm oil.
Stir and allow to cook until the food is ready.
Please follow and like us: