The European Union is proposing a ban on single-use plastics to help protect marine life!  The proposals are aimed at outlawing many commonplace plastic items including straws, cotton buds, cutlery, balloon sticks and drink stirrers. The governing body also wants almost all plastic bottles to be collected for recycling by 2025.
The plan will need to be approved by the 28 member states and the European Parliament before it can be passed. The EU estimates that the ban will help to do the following  –  Avoid 3.4 million tonnes of carbon emissions, prevent damage to the environment that would cost the equivalent of €22bn (£19.2bn) by 2030 and save consumers €6.5bn.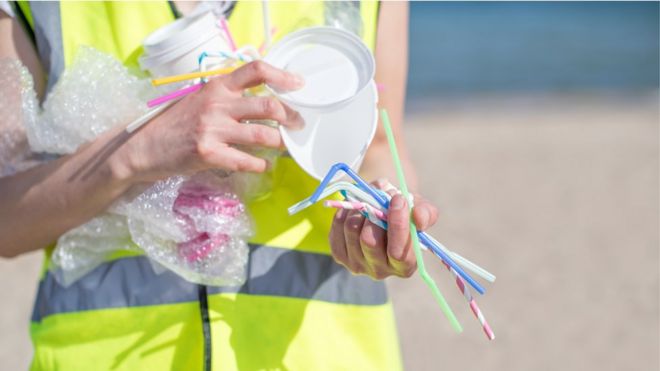 EU First Vice-President Frans Timmermans however declared that "Plastic waste is undeniably a big issue and Europeans need to act together to tackle this problem, Today's proposals will reduce single-use plastics on our supermarket shelves through a range of measures. We will ban some of these items and substitute them with cleaner alternatives, so people can still use their favourite products.
The EU's proposals are targeting disposable food containers and dining ware, from plastic plates and cups, to packaging for food products such as fast-food. The plan does not set a deadline for a total ban on single-use plastic items such as cotton buds, plates and straws. If it is approved, member states will need to make an active effort to reduce the number of single-use plastic food containers and cups available for sale in supermarkets.
Each country will also have to embark on an education campaign in which food producers are required to label products clearly and inform consumers how plastic waste is disposed. Incentives will be given to producers to encourage them to make disposable plastic products out of sustainable materials instead.
Companies that produce plastic products might also be required to contribute to waste disposal costs – for example, getting the makers of plastic fishing gear to pay for the cost of collecting waste from a port.
Please follow and like us: