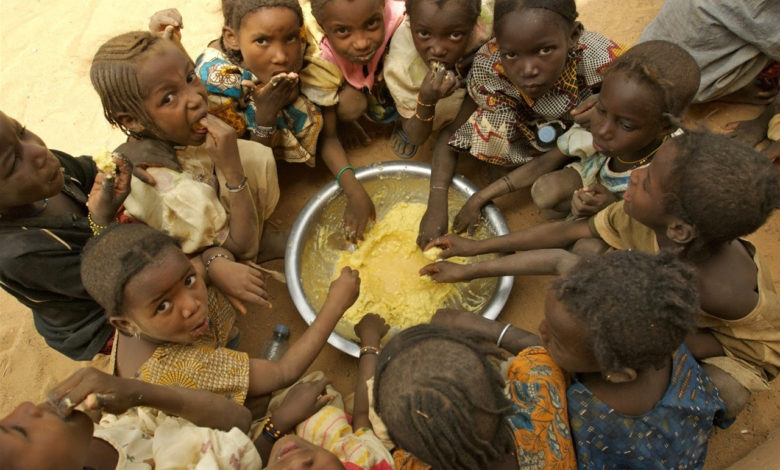 Close to 27 million people in West Africa are said to be suffering from hunger marking the region's worst food crisis in a decade.
This is according to what international aid groups have said.
In a damning statement published on Tuesday, April 5, 2022, 11 major international organizations including Oxfam, ALIMA and Save the Children, have warned that the figure could even rise to 38 million by June this year.
They say unless urgent action is taken, the increase would mark "a new historic level" and an increase by more than a third during last year.
This alert comes a day before the food and nutrition crisis in the Sahel and Lake Chad.
Reports say since 2015, the number of people in need of emergency food assistance in the region – which includes Burkina Faso, Niger, Chad, Mali, and Nigeria – has nearly quadrupled, jumping from seven to 27 million.
Assalama Dawalack Sidi, Oxfam's regional director for West and Central Africa said the situation had been worsened by "drought, floods, conflict, and the economic impacts of COVID-19", which has displaced millions and is "pushing them to the brink".
There is not enough food, let alone food that is nutritious enough for children. We must help them urgently because their health, their future and even their lives are at risk," stressed Philippe Adapoe, Save the Children's director for West and Central Africa.
Please follow and like us: