A Call to Embrace Agriculture in Nigeria!
The immediate past Deputy Chief of Staff, office of the Deputy Governor of Abia State, Charles Ogbonnaya, has stressed the need to place priority on agriculture especially as a major key to the survival of Abia State  and Nigeria as a whole.
This is owing to the fact  that revenue from oil in Nigeria has  continued to dwindle.
Ogbonnaya who stated this in Umuahia noted that since oil is no longer generating revenue that is sufficient for the country, there is need to  focus  attention on the agriculture sector.
The erstwhile Deputy Chief of Staff maintained that when late Dr. M.I. Okpara was the Premier of Eastern Nigeria, the eastern economy, the region thrived on agriculture.
He therefore advised the new Abia state Governor, Okezie Ikpeazu to look at agriculture in order to shore up Abia's Internally Generated Revenue.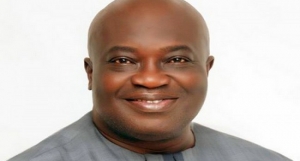 Please follow and like us: