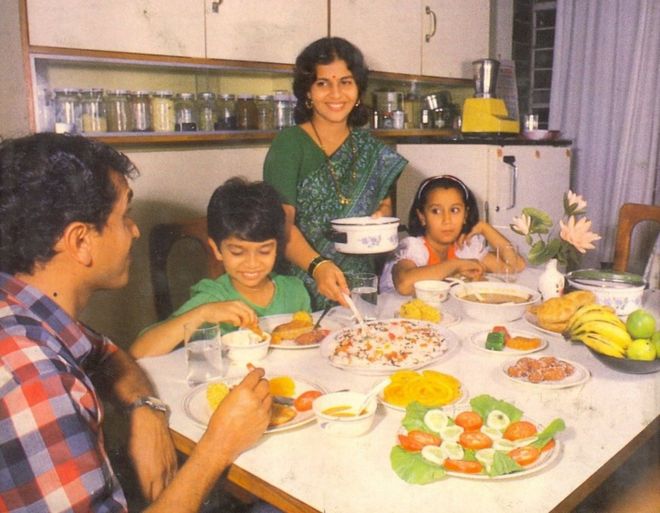 Forty-five years after it was first published, Ruchira, an Indian cookbook in Marathi language, continues to be a bestseller.
This is according to the BBC, which revealed that readers turn to Ruchira for its consummate coverage of traditional vegetarian dishes of the western Maharashtra state.
The recipes are said to be classic, but the pictures that punctuate the book reveal the changing social world of urban, middle-class Maharashtrians with the cover photo (above) showing  a nuclear family eating a meal.
The husband and two young children – a girl and a boy – sit at a dining table, and not on the floor as in earlier times.
The woman, however, is not sitting and eating with them. In keeping with tradition, she is standing and serving them. She is smiling at her husband, whose expression suggests that he has just complimented her on the food.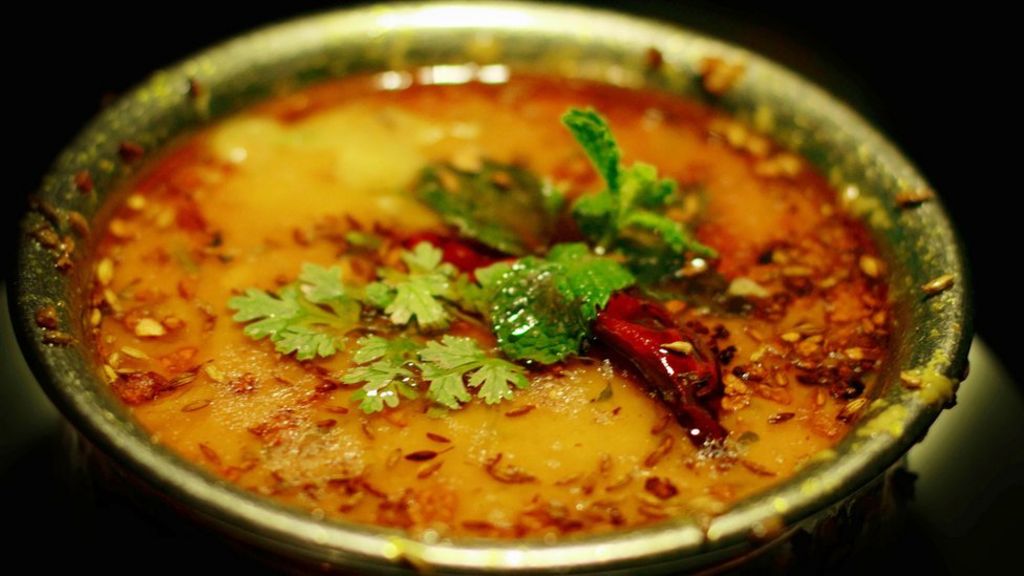 Please follow and like us: