Nigeria's lack of sufficient agricultural extension services is not only a national disgrace but a disaster as no nation can attain self-sufficient in food production without their services. This was the view of experts who recently spoke to a Nigerian National Newspaper, Daily Sun . Read more on http://sunnewsonline.com/
Ideally, agricultural extension also known as agricultural advisory services plays a vital role in promoting agricultural productivity, increasing food security, improving rural livelihoods, and promoting agriculture as the engine of pro-poor economic growth around the world.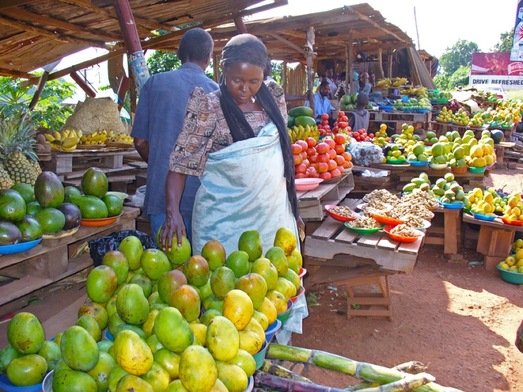 In advanced countries, agricultural extension is seen as the application of scientific research and new knowledge to agricultural practices through farmer education.
The field of extension encompasses a wider range of communication and learning activities organised for rural people by educators from different disciplines, including agriculture, agricultural marketing, health, and business studies.
Regrettably, Nigerian government for several years has failed to identified the potential of agricultural extension services to increase incomes as well as the resilience of smallholder farmers and their families by expanding and improving locally-relevant, cost-effective development, as the whole system is sick and gone comatose.
However, extension services are suffering from a number of constraints including underfunding, ageing and dwindling staff arising from low employment rate and retirement of the old staff.
Recently, Minister of Agriculture and Rural Development, Chief Audu Ogbeh, who spoke at the Sasakawa Symposium on "Contributing to social security and jobs through agriculture-30 Years of Sasakawa in Africa", held at the Sixth Tokyo International Conference on African Development (TICAD VI) in Nairobi, Kenya, said he regretted the low number of extension workers in Nigeria, standing at a ratio of one extension worker to 8,000 farmers.
He said one of the lessons of the programme was the importance of a virile extension system to enhancing agricultural productivity and competitiveness.
Ironically, what magic wand extension worker can perform to meet the demands of 8,000 farmers is yet to be seen.
But many  countries, especially in Latin America, have privatised and contracted out advisory services. Uganda's National Agricultural Advisory Services (NAADS) has also contracted out extension services to the private sector and NGOs, which was regarded as the best to develop and increase the number of extension workers.
Please follow and like us: