The Russia World Cup 2018 has finally kicked off in Russia! The tournament kicked off on  June 14  and will  run through  the final match on  July 15 2018.
The country was awarded the  hosting rights on  December 2 2010.
This is the first World Cup to be held in Eastern Europe and the eleventh time that it has been held in Europe. For the first time the tournament takes place on two continents – Europe and Asia.  All of the stadium venues are in or just outside European Russia .
Hmmn, since all eyes and attention is now Russia, let's take a quick look at some recipes and delicies you will encounter as you romance this country, well known as former Soviet Union!
Russia is known for salads!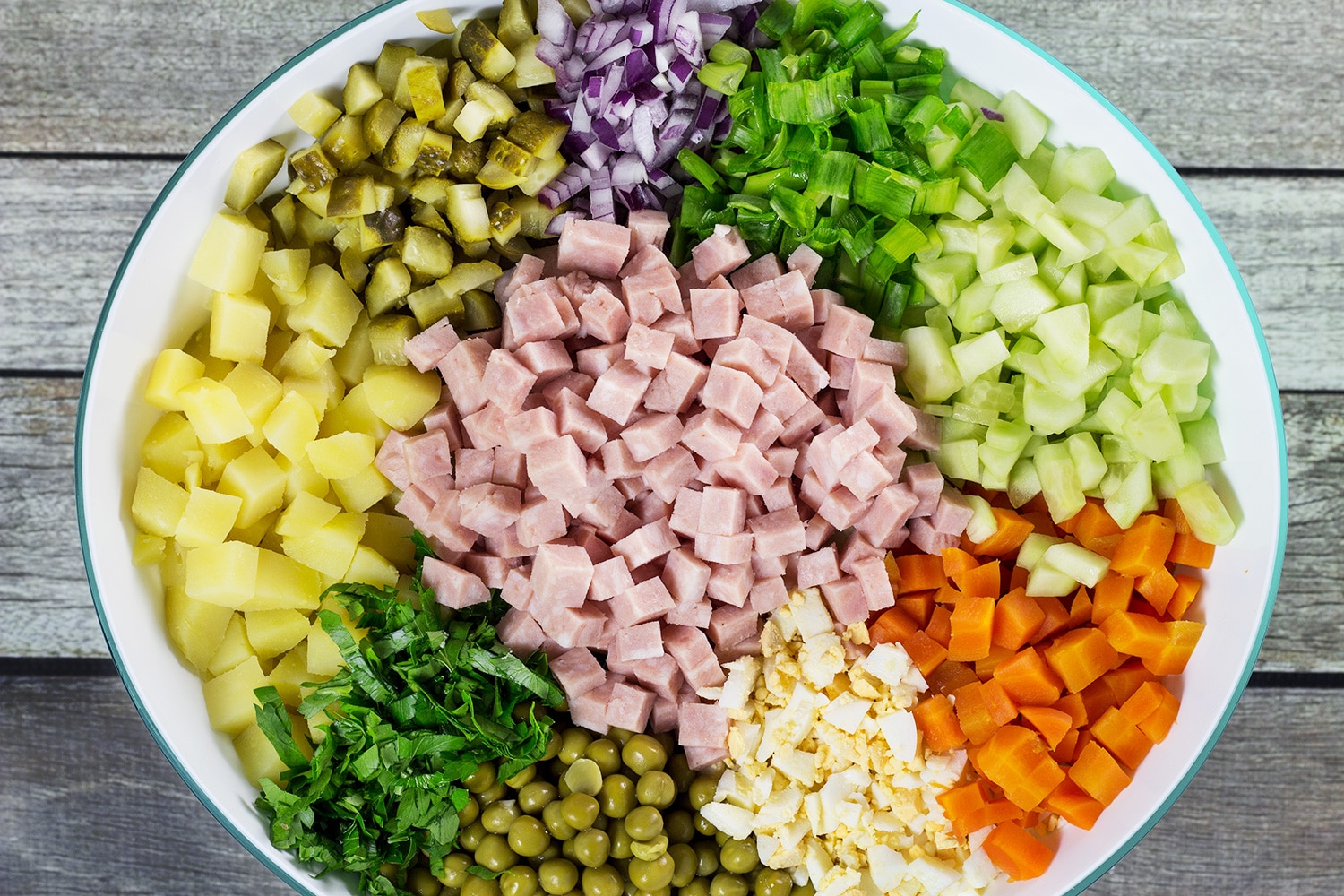 Salads. yes,  Olivier salad (also known as Russian salad) is  a mayonnaise-based potato salad distinguished by its diced texture and the contrasting flavours of pickles, hard-boiled eggs, boiled carrots, boiled potatoes, meat, and peas. This dish is one of the main New Year buffet. … Very popular New Year dish. But dont be surprised if you encounter this salad during this football season!
Watch out for more!
Please follow and like us: