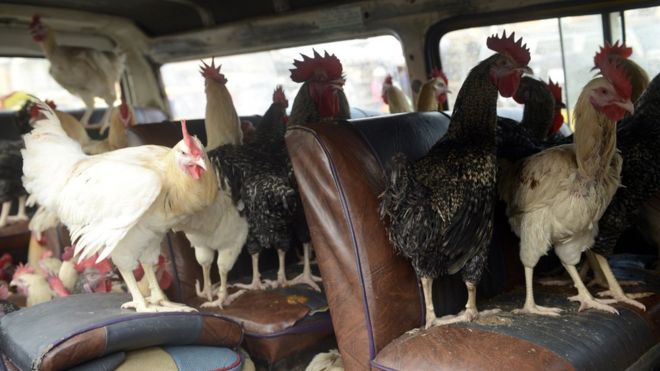 Culled from BBC http://www.bbc.com/news/world-africa-36894631
In our series of letters from African journalists, Ghanaian writer Elizabeth Ohene considers a dilemma over possible malaria prevention.
About the most exciting news story I have heard in recent times is the report that the scent of chicken keeps malarial mosquitoes away.
I ought to probably declare that I have what might easily be described as an obsession with malaria.
It is not just that malaria happens to be the greatest killer in Ghana and the biggest reason the majority of people go to outpatient departments in hospitals here – I have a personal problem with malaria.
You need to have had malaria to appreciate just how dreadful a disease it is.
Thirty years after my last bout, I cannot forget the fever, the flu-like symptoms, the high temperatures, the chills, the headache, muscle aches, tiredness, nausea, vomiting and diarrhoea; and that is when you do not have any complications.
To put it mildly, malaria is not a pleasant thing. It is debilitating and it reduces grown men to helplessness and kills the majority of young people in my country.
Read more BBC http://www.bbc.com/news/world-africa-36894631
Please follow and like us: