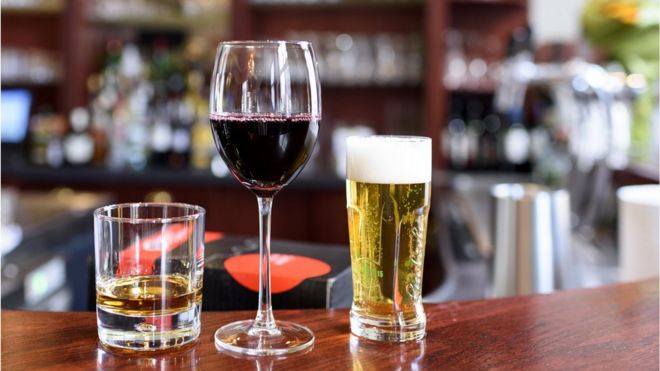 Reports say light-to-moderate drinking increases blood pressure and the chances of having a stroke.
This is according to a large genetic study in The Lancet.
The BBC says this is however countering previous claims that one or two drinks a day could be protective.
The UK and Chinese researchers followed 500,000 Chinese people for 10 years.
They say the findings are relevant to all populations and the best evidence yet on the direct effects of alcohol.
Experts said people should limit their alcohol consumption.
It is already known that heavy drinking is harmful to health and increases stroke risk.
What the research discovered
The researchers, from the University of Oxford, Peking University and the Chinese Academy of Medical Sciences, discovered the following:
drinking one to two alcoholic drinks every day increased stroke risk by 10-15%
drinking four drinks every day increased the risk of having a stroke by 35%.
Please follow and like us: