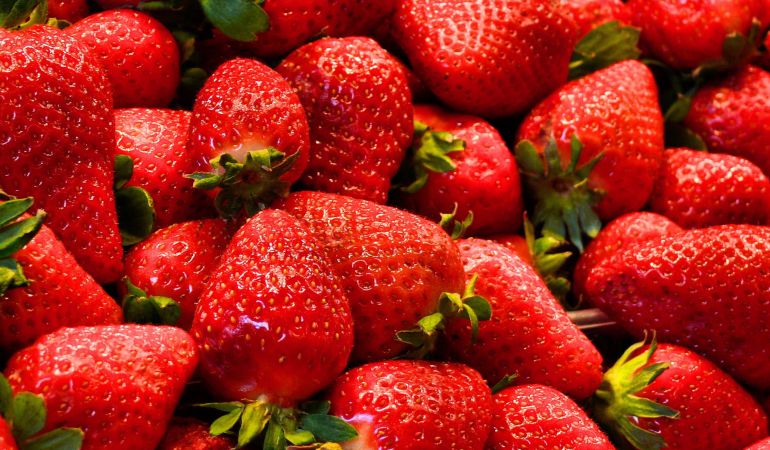 photo – cadenaser.com
Hmmn, wonders shall never cease!
It has been a week since the first needle was found in a punnet of strawberries bought in Queensland, Australia.
Although Woolworths Australia, Countdown's parent company, has withdrawn needles from sale as a "precautionary step", the Australian government last week raised the maximum prison sentence for fruit tampering from 10 to 15 years,.
This is coupled with a reward of A$100,000 (£55,000; $72,000) for anyone able to offer information.
Growers have had to dump tonnes of unwanted fruits.
According to a BBC report, they fear the scare, which has come during the peak of production, will damage sales in an industry worth about A$130m a year.
Strawberry prices have reportedly already dropped around the country, with prices in Western Australia now below the cost of production, local media reported.
A couple of days, Monday precisely,  New Zealand's two largest food distributors – Countdown and Foodstuffs – said they had stopped importing Australian strawberries due to the scare.
As if this was not enough, Australian police came out to declare that sewing needles were found hidden in an apple and a banana, amid the nationwide scare that has tormented the strawberry industry.
The Police said the apple and banana cases, both in Sydney, were "isolated".
Like a deliberate phenomenon, since last week, Australians in every state have continued to raise alarm over finding needles concealed in strawberry punnets.
Health Minister Greg Hunt has called it a "vicious crime" and ordered the nation's food watchdog to assist in resolving the scare.
The disturbing question that demands an urgent answer is a reason why some people will decide to poison or contaminate the food that a large group of people will eat? What happened to the conscience of humanity?
This simply means that the prudence we should apply when eating should be higher than 150 per cent.
Rather than just buy and eat without carefulness or careful check, it behoves everyone to check and check again, before putting anything in the mouth!
Food poisoning happens when people consume food that is contaminated with harmful bacteria, parasites, viruses or toxins.
Also known as foodborne illness, it can cause a range of symptoms.
The most common symptoms include stomach cramps, diarrhoea, vomiting, nausea and loss of appetite.
Certain foods are more likely to cause food poisoning than others, especially if they are improperly stored, prepared or cooked.
And right now, strawberries, bananas and apples are at risk!
Photo – vwa.co.uk
Let's watch out – prevention is better than cure!
Please follow and like us: