It is no longer news ! Nigeria has officially  kick-started the export of Nigerian yam to the different  parts of the world .
The Nigeria Yam Export was reportedly launched at Lillypond Container Terminal, Ijora, Lagos on Thursday, June 29,  2017, by the minister of agriculture, Audu Ogbeh.
Speaking at the event, Ogbeh said: "The yams we export will in no way diminish the quantity we have at home. Indeed, most of the yams we produce, rot away."
But he believes export would help to  curb the menace of food rot and wastage!
Ogbeh  who was  flanked by the deputy governor of Benue state and the NPA managing director at the launch of the event urged Nigerians to pay attention   to agriculture.
According to him, "Oil and gas cannot employ millions of people like agriculture, he therefore stressed the need to  work hard to move from oil to earning foreign exchange from agriculture."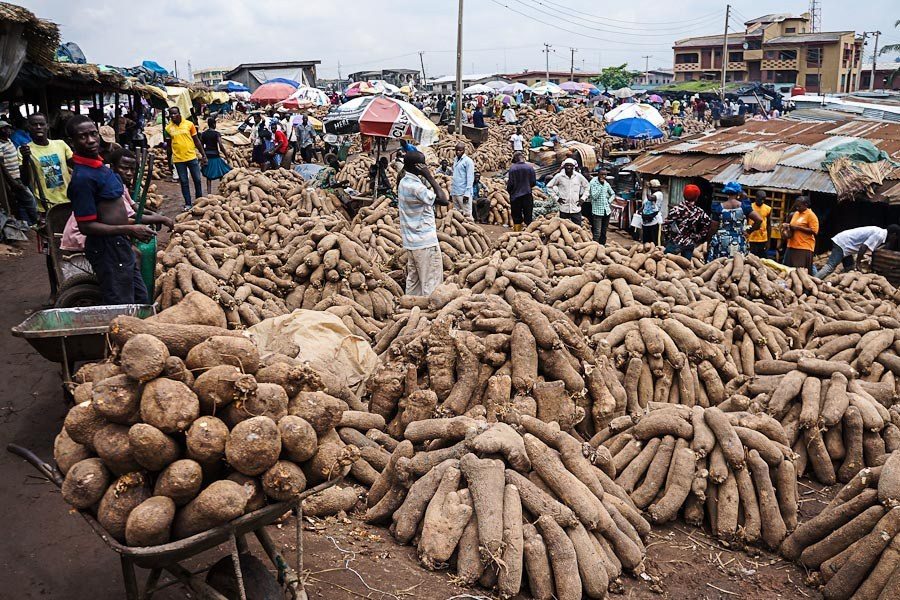 Please follow and like us: