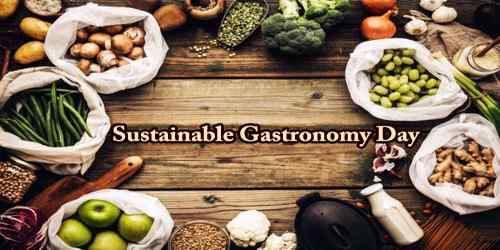 Nigeria is set to host the fifth United Nations Global Observance of Sustainable Gastronomy Day (World Gastronomy Day) organised by the National Institute for Hospitality and Tourism (NIHOTOUR).
The spokesman of the institute, Ahmed Mohammed Sule, while speaking in Abuja disclosed that the event will hold in the Federal Capital Territory. Abuja.
Tagged "Nations, Foods, Cultures and Partnerships for Sustainable Developments" the occasion is being hosted in collaboration with the Embassy of the Peoples Republic of China and the Centre for Arts and Culture, FCT Abuja.
The event, which is the fifth, is being hosted by Nigeria for the first time.
Gastronomy is the study of food and culture, with particular focus on cooking techniques, nutritional facts, food science, and palatability plus applications of taste and smell as human ingestion of foodstuffs goes.
Sule explained that on December 21 2016, that the United Nations General Assembly, adopted Resolution 71/246 which declared 18th June of every year to be observed as a Sustainable Gastronomy Day."
"The first observance of 'Sustainable Gastronomy Day' was on Sunday, 18 June 2017 and this makes this year's observance the fifth globally, and the first in Nigeria, championed by NIHOTOUR.
He said that Nigeria is the most competitive Gastronomy tourist destination in Africa because of the corresponding unique foods culture and enticing cuisines of international repute, such as the popular Nigerian Jollof."
Read more – https://www.un.org/en/observances/sustainable-gastronomy-day
Please follow and like us: