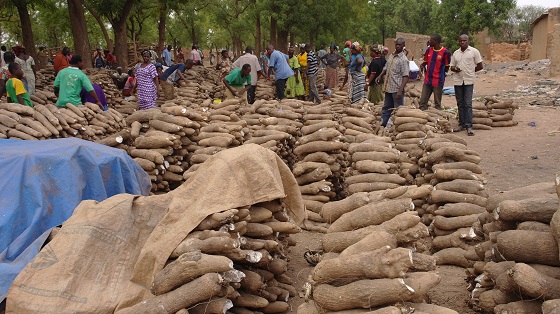 Very soon, Nigeria will begin to export yam to other countries within the next five months.
This is according  to the National Chairman, Engineering Personnel and Citizens Civil Rights Development Initiative,Professor Simon Irtwange, who stated this recently at the inaugural meeting of the Technical Committee on "Nigeria Yam Export'' in Abuja.
Irtwange, who is also the Chairman of the Technical Committee, explained that modalities were already on the ground to ensure that the Nigerian yam flourished in the global market.
Earlier, the Minister of Agriculture and Rural Development, Chief Audu Ogbeh, said Nigeria remained the highest producer of yam in the world, accounting for 61.7 per cent of the global stock.
He, however, noted that Ghana seemed to control the African export market, even though the country could not produce as much yam as Niger, Ebonyi or any other yam producing state in Nigeria.
His words "Nigeria is by far the largest producer of yam, according to Food and Agriculture Organisation figures on the world's yam production annually and we have about 60 varieties of yam in this country alone but unfortunately, we are not among the yam exporters and that is something that is worrying us."
Ogbeh has  therefore urged the working committee set up to handle the federal government initiative  to ensure that Nigeria began the exportation of yam to international market.
Please follow and like us: