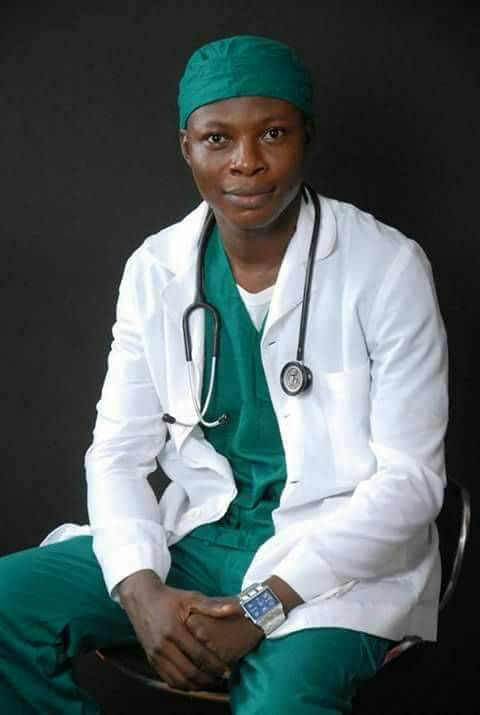 Nigeria Medical Association, in Kogi State on Monday January 22, 2018 announced the death of Doctor Victor Idowu who was diagnosed with Lassa fever.
Idowu was diagnosed of Lassa fever on January 19, 2018, after he contracted the virus in the line of duty at Irrua specialist hospital Edo State.
Until his death, he was a house officer at the Federal Medical Center in Lokoja, Kogi state.
Confirming the incident,, the Kogi State Chairman of the Nigeria Medical Association, Doctor  Godwin Tijani described the deceased as a man who was committed to his job.
Lassa Fever on Friday, January 19, reappeared in Nasarawa State, killing one person  out of the 15 suspected cases receiving attention at the Federal Medical Centre, Keffi.
In the same vein, schools in Eboyin State were directed  to close for a week following the outbreak of Lassa fever in the State.
Meanwhile, the medical association in the State has advised healthcare practitioners in the state to always observe safety precautions when attending to patients.
Tijani also advised the general public to store food items, especially grains, garri and powdered food in air-tight containers, stating that the  general public should endeavour to quickly report any case of high grade fever not responding to antimalarial treatment to the nearest hospital, so that quick diagnosis and treatment can be instituted.
"Early presentation has a good prognosis," he said.
The medical doctor, who described Lassa fever as a zoonotic disease, spread by rats, stressed that personal hygiene or any measure taken to get rid of rats would help in containing the disease.
  Symptoms of Lassa Fever Disease!
High grade fever
Joints and general body pains
Malaise
Bleeding from body orifices
Renal failure.
Hemorrhaging – in the gums, nose, eyes or elsewhere.
Difficulty in breathing.
Cough.
Swollen airways.
Stomach ache.
Vomiting and diarrhea (both bloody)
Difficulty in swallowing anything.
Hepatitis amongst others.
Please follow and like us: