Orange is an edible fruit that belongs to the citrus family like grapes, lime, lemon, tangerine and others.
Enriched with vitamin c, it contains essential oils and other by-products like candid peels, pectin and stock feeds.
Usually found in tropical climates, orange fibres usually help to tone the intestine, stimulate the immune system and aid digestion.
Apart from its cancer-fighting properties, the foliate in orange juice also helps to produce new red blood cells, and may reduce the risk of some birth defects.thus, it is very important for pregnant women.
It is pertinent to note that Brazil is the world's leading orange producer, with an output of 36 million tons (2013), similar in total to the next three countries combined (the United States, China and India). Well, this is according to Wikipedia!
Reports say Orange groves are located mainly in the state of Sao Paulo in the southeastern region of Brazil, and these  account for approximately 80% of the national production. Almost 99% of the fruit is said to be processed for export.
You can savour the sweet flavour of orange and orange rind with these recipes. But before you can squeeze the orangesx you have in your kitchen and make pure orange juice for your delight and your health!
Orange french toast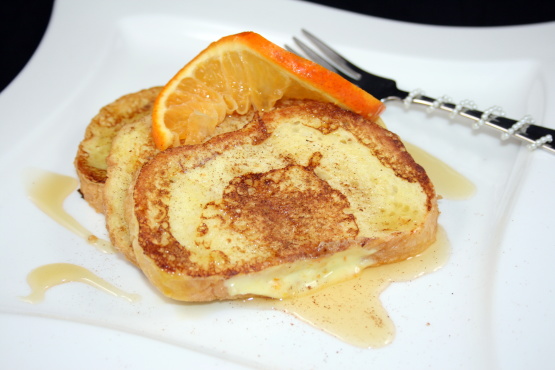 Recipe for 5 servings:
1 cup soft cream cheese
5 french bread slices
6 tablespoons orange marmalade
4 large eggs
4 tablespoons milk
1½ teaspoon ground cinnamon
4 tablespoons butter
Powdered sugar
Maple syrup
Orange slices
Method
Spread the cream cheese evenly on one side of each bread slice, spread the orange, marmalade evenly over cream cheese on two slices. Top with the remaining slices and cheese. Whisk the eggs, milk and ground cinnamon together in a shallow bowl and dip the sandwiches in the mixture, coating all the sides. Melt the butter in a skillet, add the sandwiches and cook over medium heat until golden. Sprinkle with powdered sugar and serve with the maple syrup, garnished with orange slices.
Orange raisin bread pudding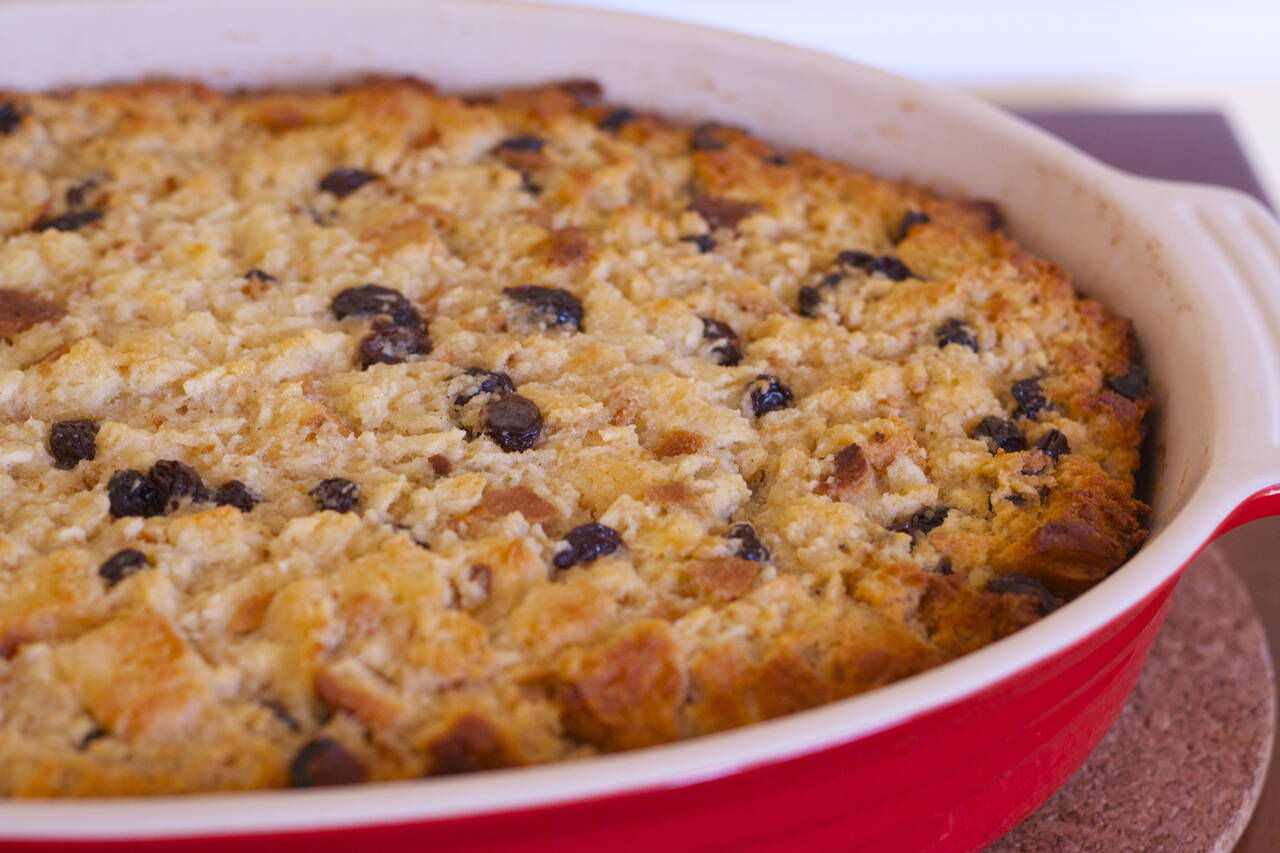 Recipe for 10 servings:
4 large eggs (whisked)
½ cup of sugar
2 cups of milk
1 cup of orange juice
1 tablespoon grated orange rind
1 teaspoon vanilla
1 teaspoon cinnamon
½ teaspoon grated nutmeg
½ teaspoon grated lemon rind
14 slices white bread (lightly toasted with crust removed)
5 oranges (peels and other membranes removed)
½ cup raisins, divided
5 tablespoons orange marmalade gifted confectioners' sugar.
Method:
Pour the whisked eggs into a large bowl, add the sugar, a little at a time, whisking alongside until the mixture ribbons when lifted.
Add the milk, orange rind, vanilla cinnamon, nutmeg, lemon rind and whisk until properly mixed.
Line a baking dish (or a substitute) with slices of bread. Top the breads with half of the orange pieces and half the raisins.
Spoon some custard over the mixture. Add another layer of bread and top with the remaining orange pieces and half raisins. Do the same to other bread slices and carefully cover with custard.
Cover the pudding with plastic wrap and chill overnight.
Spread the orange marmalade on top of the pudding, set the baking dish in a baking pan.
Make sure the water (hot water) is halfway up the side of the dish.
Bake in a 350o heated oven for an hour or until puffed golden brown. Insert a toothpick into the center. If it comes out clean, remove from heat, allow to cool and sprinkle with confectioners' sugar. Serve as pudding.
Please follow and like us: