When you see hawkers parading tray-loads of symmetrically cut and colourful pawpaw fruits to sell on the roads, in the markets  and along the streets,  know then that the pawpaw season has arrived.
Grocers and fruit sellers all over town are proudly sectioning or displaying whole pawpaws to sell.
Pawpaw is a pear-like shaped fruit with either green skin for unripe and a mixture of yellow-redish skin for the ripe ones.
It has a large central cavity. When you cut it into half, the large cavity reveals shiny grey-blackish seeds that is also medicinal.
Botanically named carica papaya, pawpaw belongs to annonceae family and is classified as asimina trioba.
Pawpaw fruits vary in shape and from the spherical to the elongated types, this edible vitamin enriched succulent fruit is found every where around us this season and the prices are moderate and affordable.
Rich in vitamin A, the enzymes in the fruit aids digestion and prevents constipation. Also the caloric content is quite low.
Believed to be an origin of Southern Mexico, papaya is grown all over the tropic region of the world including many parts of Africa and Nigeria.
One of the benefits of eating this fruit is that it helps to prevent cancer, more so as it is a rich source of antioxidants that the body needs to fight against cancer-causing cells. Vitamin C, E and beta-carotenes are antioxidants that prevent all kinds of cancers. So adding a daily serving of papaya to your diet may lessen your risk of developing cancer.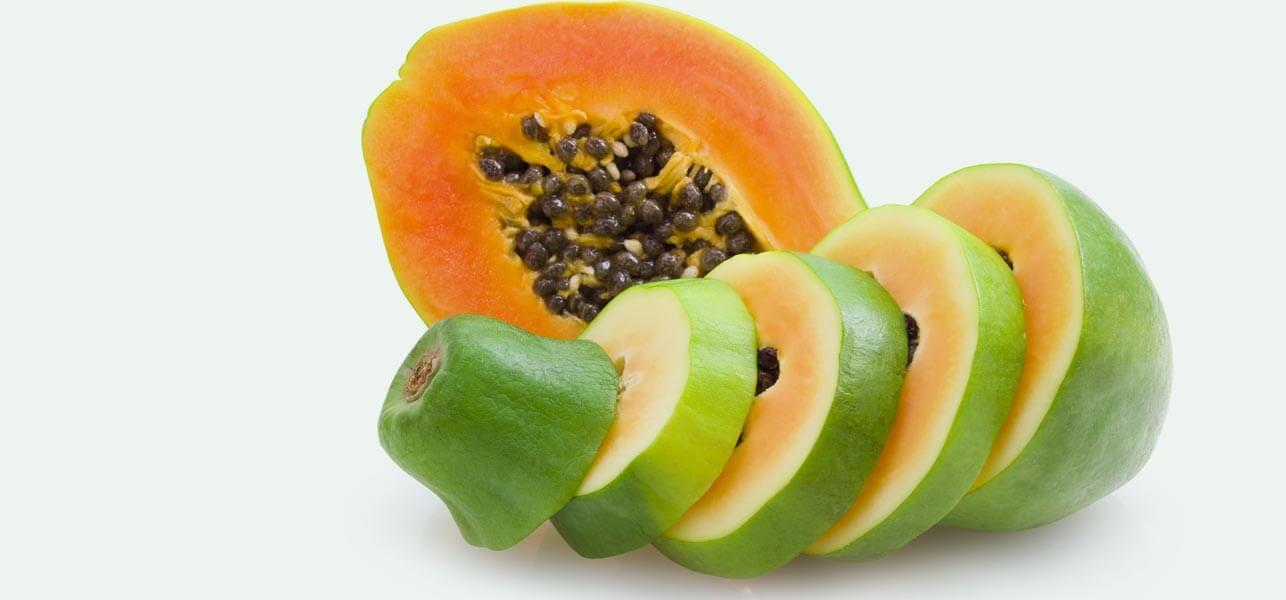 Paw paw, also called graviola, soursop or guanabana, comes in a variety of shapes and sizes, and its white, fibrous pulp is rich in nutrients.
This tropical fruit  is a common component in fruit salads, drinks and desserts in many delicacies,   it can supplement your diet with a wide array of nutrients.
Well, pawpaw can be sliced and eaten fresh as breakfast, fruit or dinner fruit, it can be included in fruit salads, it can be taken as dessert or an after meal refreshment – special thanks to the sweet tart taste that it has. It can be used as flavours for some kinds of food and it can be used as juice. Whichever way you want it, sample these pawpaw recipes!
Fish flakes with pawpaw salsa
Recipe for 3 servings:
2 fresh or frozen fish
1 cup pawpaw salsa
1 bench lettuce leaves (shredded)
seasoning and salt to taste
1 teaspoon assorted seasonings
1 bench tortilla bread
(tortilla is a mexican bread made from wheat or corn). Any other wheat bread can be used in place of it.
Preparation:
Thaw the fish if frozen. Rinse the fish and pat dry. Cut the fish into slices and sprinkle the salt, maggi and other seasonings on them. Place the fish strips in a greased grill basket and grill the fish in an uncovered grill directly over moderate hot coals for 10 minutes, until the fish flakes easily with a fork. Turn the basket once, halfway through the grilling time. Meanwhile wrap the bread in a foil and place at the edge of the grill to heat for 10 minutes, turning occasionally. Better still you can toast the bread using a toaster.
While waiting for the bread to be warm, prepare the sals by combining sizable, riped pawpaw – peeled, seeded and chopped into a bowl. Add one tomato – seeded and chopped; one small cucumber, seeded and chopped; one tablespoon shredded curry leaves; one teaspoon pepper; one white onion, sliced or chopped and one tablespoon lime juice. Combine all these in a bowl, cover and refrigerate until it is time to serve the bread. Fill the warm bread with, lettuce, flanked fish and pawpaw salsa. Serve as a pawpaw.
Pawpaw soup
Recipe for 4 servings:
1 packet vanilla yoghurt
1 cup fat free milk
1 pawpaw peeled, seeded and chopped
2 teaspoons sugar or honey.
Preparation:
Pour the pawpaw, yoghurt, milk and or honey into a food processor or blender, cover and blend or process until the mixture is smooth. Cover and chill until serving time. If you like you can top with additional fruit. Serve chilled.
Little children could also be given this vitamin and protein enriched soup. It could be better, since you are preparing this yourself, its more hygienic and nutritionally valuable.
Pawpaw-lemon pudding cake
Recipe for 10 servings:
1 pawpaw (sealed, seeded and chopped)
½ cup sugar
½ cup flour
3 tablespoons lemon juice
2 tablespoons margarine or butter (melted)
4 egg yolks
1 can lemon yoghurt
1 cup milk
4 egg white
A pinch of salt
Preparation:
Lightly coat a square baking dish arrange the chopped pawpaws in the bottom of the dish and set aside. Get a large bowl and combine the sugar, flour and salt together. Stir in the lemon juice and melted margarine or butter. In another bowl, whisk the egg yolk, yoghurt and milk together and add to the lemon mixture. Stir everything thoroughly to combine. In another mixing bowl, whisk the egg whites until a soft peak is formed. Continue to whisk and fold into the lemon mixture.
Carefully spoon the batter over the pawpaw in the prepared dish. Place the dish in a larger pan on the oven rack. Pour ht water into the larger pan around the baking dish to a one-inch depth. Bake in a hot 350o oven for 40 minutes, until the cake is set. Cool on a wire rank for 30 minute and serve warm, with juice or tea!
Fruit salad with pawpaw
Recipe for 6 servings
1 cup chopped pawpaw (red or yellow)
1 cup sugar
½ cup orange juice
½ cup lemon or lime juice
3 oranges (peeled, seeded, sliced and diced)
1 large pineapple (peeled, cored and diced)
1 large pawpaw (peeled, seeded and diced)
1 water melon (cored and diced)
4 ripe bananas (peeled and diced)
4 apples (diced)
2 bunches lettuce leaves
Preparation:
For the dressing of the salad, combine the one-cup of diced pawpaw and some mater in a sauce pan. Bring to boil, reduce the heat and simmer until the pawpaws begin to pop. Make sure the pan is properly covered. Remove the sauce pan from heat, stir in the sugar or honey, orange and lime juice and allow to cook and cool. Press the mixture through a sieve cover and refrigerate. Discard the chaft and allow the refrigerated dressing to chill properly, this will enable it to thicken slightly.
Serve the salad by lining six salad plates with lettuce leaves. Arrange the fruits on the leaves and drizzle with the dressing. Garnish if you like and serve. This menu can be very beautiful on a hot, sunny afternoon.
Pawpaw – Banana – berry smoothie
Recipe for two servings:
2 ripe bananas
1 large pawpaw [sliced]
1 teaspoon fresh lemon juice, plus 1 tablespoon
1 cup plain low-fat yoghurt
1 cup sliced fresh or frozen unsweetened strawberries (check supermarkets)
3 tablespoons honey
1 tablespoon orange juice
2 whole strawberries for garnish
Preparation:
Peel and slice the bananas. Sprinkle them with 1 teaspoon lemon juice, then place them in a nylon bag and freeze them until solid, about 2 hours or up to 24 hours. Place the frozen banana pieces, yoghurt, strawberries, pawpaw,  honey, orange juice and remaining 1 tablespoon lemon juice in a blender or food processor. Process to make a thick puree. Pour the smoothie into two tall glasses, garnish with whole a slice of lime and some sliced pawpaw if desired. It's a delightful drink that is also good for the heart.
Strawberry-pawpaw shake
Recipe for four servings:
1 pawpaw (peeled, seeded and chopped)
½ cup strawberries
½ cup fat-free milk
1 cup plain yoghurt
1 tablespoon honey
4 large cubed or crushed ice
Pawpaw slices (optional)
Preparation:
Combine the pawpaw, strawberrie, milk, yoghurt and honey in a blender, cover and blend until smooth. Uncover, add the cubed or crushed ice. Pour into tall glasses, garnish with pawpaw slices and serve as a breakfast healthful delight. For the choice of pawpaw, partially yellow and slightly soft pawpaws are ideal.
Please follow and like us: