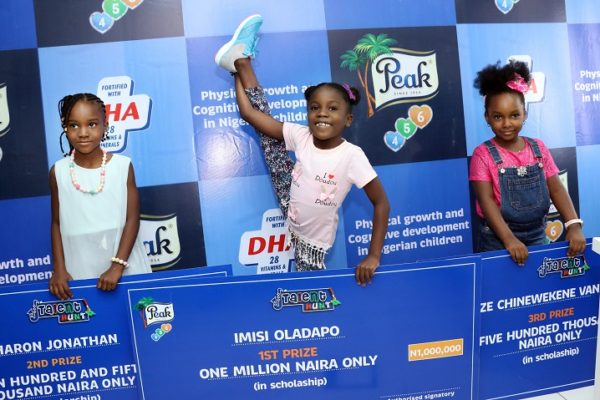 FrieslandCampina WAMCO, producers of Peak 456 Growing Up Milk, has named winners of its Peak 456 Talent Hunt competition.
They are Imisi Oladapo (6), Sharon Jonathan (5) and Eze Chinewekene Vanessa (5) in first, second and third positions.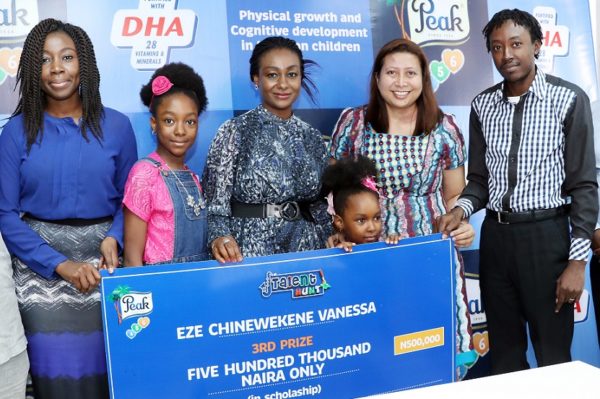 The competition, which ran from Tuesday July 4 through Friday August 11, 2017 saw interested parents upload videos of their 4-6 year olds displaying amazing talent on the Peak 456 Facebook page as entries for the competition.
Winners were selected through an online voting process on the brand's Instagram page.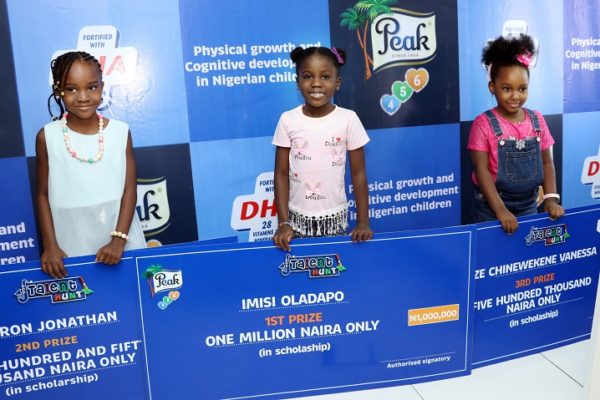 Speaking at the grand prize presentation to the winners, the Brand Manager, Peak 456 Growing Up Milk, Akon Imoh, talked about the need for parents to support continuous growth and development of their children by ensuring their children receive the right nutrients from their early years.
"Peak 456 Growing Up Milk is committed to supporting children's growth and development. The talent hunt contest was our way of encouraging parents and guardians to nurture their children's full potential by recognizing and developing them from their early years."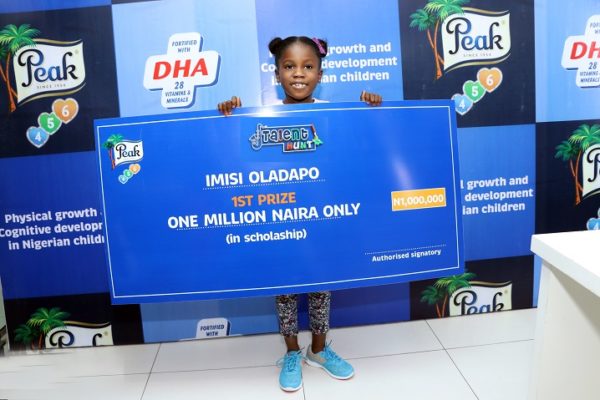 "Ninety per cent of brain development happens in the first five years of life and this is highly dependent on good nutrition. Hence the need for specialized nutrition tailored to support their growing up needs, such as Peak 456 Growing Up Milk for children aged 4 to 6 years. Peak 456 Growing Up Milk is fortified with Docosahexaenoic Acid (DHA) with supports brain development in children," she concluded.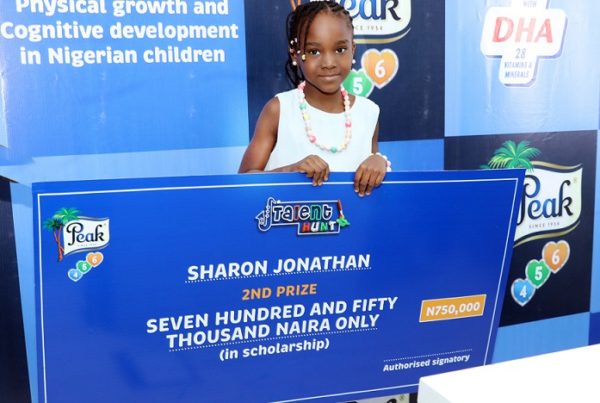 Mrs Oladapo, mother of the first prize winner who spoke at the presentation of the grand prize, commended Peak 456 for promoting the need for specialized nutrition for the Nigerian child, while noting that her child is being positioned and empowered through the award of the scholarship.
The need for the right nutrition has been emphasized in various fora. Dr. Gbemisola Boyede, a Neuro-developmental paediatrician at the Lagos University Teaching Hospital (LUTH) while speaking at a medical seminar organized by FrieslandCampina WAMCO in August 2017, emphasized the need to provide specialized nutrition containing glucose, protein, Vitamin C, and DHA for children early in life as it would help shape the rest of their lives.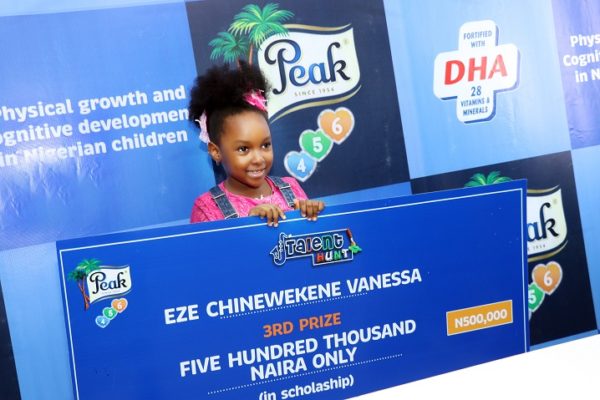 "Age 0-5 years is a period of rapid growth and development of the brain. As such, the macro-nutrients and micro-nutrients given to children at this stage are critical to their healthy cognitive, emotional and physical growth" said Dr. Boyede.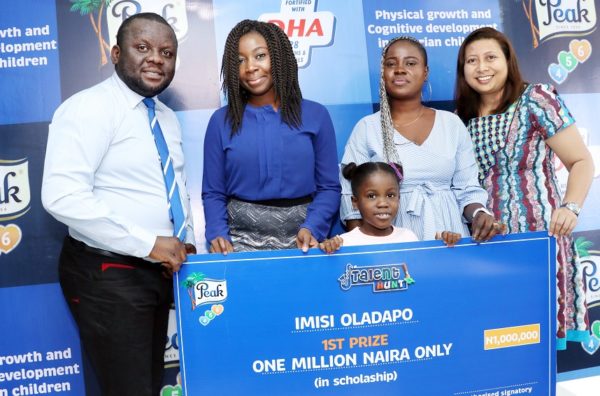 Peak 456 Growing Up Milk, is a specialized milk produced by FrieslandCampina WAMCO which is formulated with DHA to help brain development for children age 4-6 years.
Please follow and like us: