Platypus milk could help combat one of humanity's looming problems, which is antibiotic resistance.
Scientists say the weird creatures have a duck's beak, venomous feet and are one of only two mammals able to lay eggs.
Australian scientists reportedly discovered in 2010 that the semi-aquatic animal's milk contains a potent protein able to fight superbugs.
They've now identified why, and say it could lead to the creation of a new type of antibiotic.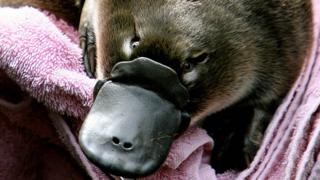 Platypus are monotremes – a tiny group of mammals able to both lay eggs and produce milk.
They don't have teats, instead, they concentrate milk to their belly and feed their young by sweating it out.
Please follow and like us: