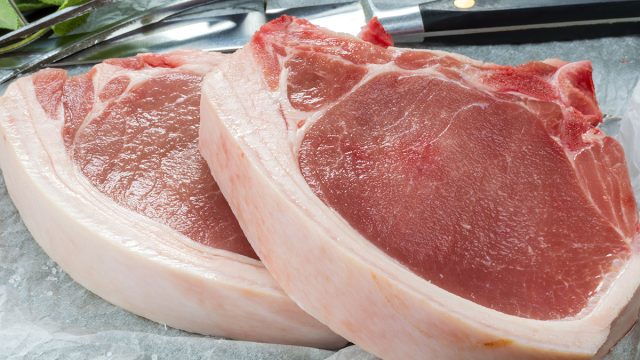 A recall on 17 pork products has been issued by Alexander & Hornung on Sunday after some of their products tested positive for listeria monocytogenes.
Here is a list of all the products affected:
Wellshire Wood Smoked No Carving Required Spiral Sliced All Natural Semi-Boneless Cooked Seasoned Uncured Ham
Wellshire Wood Smoked Semi-Boneless All Natural Cooked Seasoned Uncured Ham
Alexander & Hornung Spiral Sliced Smoked Ham With Natural Juices
Alexander & Hornung Glazed Fully Cooked Spiral Sliced Honey Ham With Natural Juices Ready to Eat
Alexander & Hornung Boneless Ham Water Added Fully Cooked
Alexander & Hornung Super Trim Bone-In Ham Steak
Food Club Fully Cooked Spiral Sliced Ham With Natural Juices Honey Cured
Garrett Valley Farms All Natural Spiral Sliced Uncured Ham Fully Cooked Semi-Boneless
Butcher Boy Boneless Fully Cooked Ham Water Added
Niman Ranch All Natural Applewood Smoked Uncured Ham
Open Nature Spiral Sliced Seasoned Uncured Ham Semi-Boneless Cooked
Five Star Brand Pepperoni
Big Y Bone-In Hickory Smoked Ham Steak
Alexander & Hornung had earlier recalled more than 234,000 pounds of fully cooked ham and pepperoni product.
This is according to the U.S. Department of Agriculture's Food and Safety Inspection Service.
Perdue Premium Meat Company, the parent company to Alexander & Hornung, is however asking that customers check their meat products due to the possibility of a listeria contamination.
The recall affects 17 products, all fully cooked meats from ham steak and smoked ham to pepperoni. The products were reportedly shipped to several retail locations across the country.
The recall comes after the company tested a product for Listeria monocytogenes and it came back positive.
Consuming food with this bacterium, can put the consumer at risk of getting listeriosis, an infection that primarily affects the elderly, pregnant people,
Pregnant people are likely to have the following symptoms:
Fever.
Flu-like symptoms.
Fatigue.
Muscle aches.
Miscarriage.
Stillbirth.
Premature delivery.
Life-threatening infection of the newborn.
Please follow and like us: