Kunu Zaki
KUNU as it is popularly called is a beautiful Hausa drink that is common in all the Northern states of Nigeria. Many other states and tribes in the country are now familiar with the drink.Even some part of Niger, Chad and some Northern regions of Ghana also relish this sweet drink.
Made from corn alone, this type of kunu is whitish and creamy  in colour, but the type made from sorghum is brownish, while the one made from millet is creamy – whitish. The preparation of kunu comes in  divers ways – Some people can add ginger, while others prefer sweet potatoes and some pepper. Since our food for this  edition is corn, let's sample our  kunu preparation with corn. Which ever way you desire, you can use millet or sorghum if you like!
Recipe for 7 servings:
400g corn
5 large fresh ginger
3 large hot pepper
some water
sugar or honey to taste
1 cup diced sweet potatoes
METHOD
You must have soaked the corn for few days, adding the dried sweet potatoes, ginger and the pepper
Blend all the ingredients together to a very smooth paste.
Pour some boiled water into the paste and stir, it will look thick like Akamu or ogi (pap).
Divide the paste into two and mix a part with some tablespoons of water.
Pour a little boiling water on the corn paste and stir.
Mix the remaining corn paste with the cooked one.
Add more water. If the consistency is thick, add more water.
Strain or filter the kunu with a clean strainer, pour into a mug or a pitcher, refrigerate, add much sugar or even honey as you desire, including some ice cubes and serve chilled. Hmmmmmmn.
KULI – KULI
Kuli-kuli is a crunchy Hausa  snack that is primarily made from peanuts otherwise known as groundnuts. It is a popular snack  that is well known and relished in Northern and some parts of Southern Nigeria and of course the North is the place where this salty snack originated from . This protein and fat enriched snack is also peculiar to  Ghana. It is often eaten alone or with a mixture of garri , especially the sour tasting South West garri popularly called Ijebu Garri.  Sugar, milk and water  are mixed together as  "garri soakings" and taken alongside the snack.
Similarly, some people in the North especially, eat this kuli – kuli  with kooko, that is watery pap as well as fura. Kuli – kuli  is often ground into powder and  used as an ingredient for suya and kilishi. To make Kuli-kuli, groundnuts are roasted and then ground or blended into a paste. The paste is then mixed with spices like ginger, garlic, salt, and sometimes ground pepper. This  paste is usually drained of excess oil with water, and made into the desired shapes.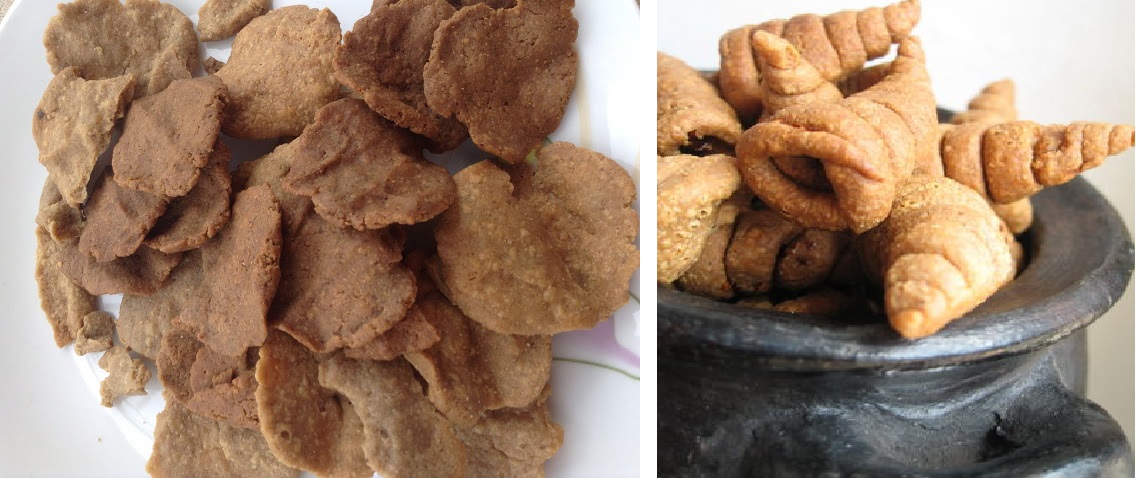 The commonest shapes are round balls shapes, square flat shapes and cylindrical shapes amongst others. The oil removed in this process is then heated and used to fry the shaped peanut paste until it solidifies. It is then removed from the oil and allowed to cool down until ready to be eaten.
PUFF – PUFF
Puff-puff is a Nigerian  snack that looks like doughnut. Well the Ghanaians have a similar version known as bofrot .  Puff-puffs which are said to be similar to the French Beignet and the Italian Zeppole are made of a combination of flour, yeast, sugar, butter, salt, water and vegetable oil. Adding an egg is however optional.
It is best fried with vegetable oil until golden brown. For  other variations, the likes of baking powder, yeast and nutmeg can be mixed to make a nice puff – puff.  You can roll  puff puffs in sugar.
Please follow and like us: