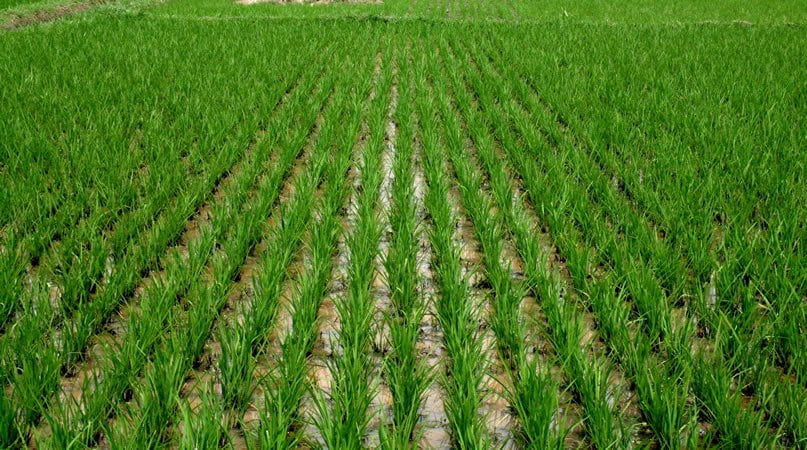 About six million Nigerians, including youths, have reportedly ventured into rice farming in Nigeria.
This is according to the Federal Government of Nigeria, following the information provided by the Rice Farmers Association of Nigeria.
This development is coming over three months after the closure of the nation's borders.
Reports say the number may have risen to over 18 million especially as 12.2 million farmers were reportedly involved in the venture before the border closure.
In the same vein, the Minister of Information and Culture, Lai Mohammed, on Thursday stated the same thing in Kano, after a tour of major rice mills.
He visited the Al-Hamsad Rice Mill, Kura Brothers Rice Mill, Tiamin Rice Ltd, and Umza International Farms, all in Kano, to ascertain how they had been grappling with the rising demand for rice in the country and to assess the impact of the border closure.
He was accompanied by the Minister of Agriculture and Rural Development, Sabo Nanono; rice farmers and millers as well as officials of the Nigeria Customs Service.
Lai explained that all the existing 34 rice mills in the country were now producing at maximum capacity following the closure of the borders.
He also stated that the impact of the border closure would hasten the country's quest to achieve self-sufficiency in rice production.
According to him, while daily production has hit 150,000 bags, the cycle of rice cultivation has increased from twice a year to three times a year.
This he noted is owing to an increase in the rice production value chain.
The minister, however, expressed optimism that self-sufficiency in rice production would also translate to more job opportunities for the teeming millions of unemployed youths.
Please follow and like us: