Some days ago, I posted a BBC food story on potato!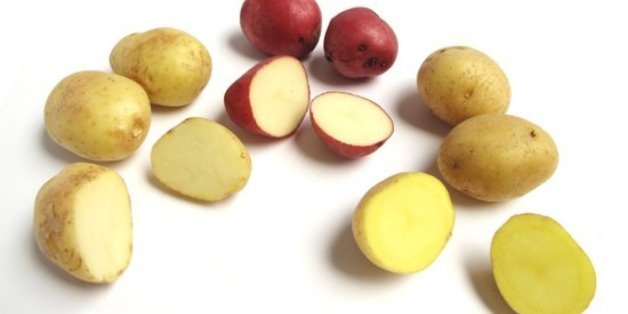 Since then, I have been thinking about some nice potato recipes I can comfortably share with you and am happy am able to do this!
Potato I discover have so many types, some are still not known but we will make do with the ones we are farmiliar with!
Potato is a rounded root vegetable, that is either white, blue, purple, red  or yellowish in colour. It has a thick skin and is usually cooked as a vegetable.
It is believed to have originated from South America and is used as an important source of starch in Europe and North America. It belongs to the night shade family, popularly known as solanaceae family.
It is a yearly herb and is very rich in starch, water and carbohydrate. Reports say it also contains solanin, (an alkaloid characteristic) and 2.2 per cent protein, very little riboflavin, niacin, and other vitamins.
There are different types of potato; the commonest we have here in Nigeria on our market stalls include the irish potato, sweet potato, yellow potato, and white potato.
But in other parts of the world, they are so many varieties – from pink to  purple, red  potato and a range of others. Well, despite different varieties, potatoes are said be waxy and starchy.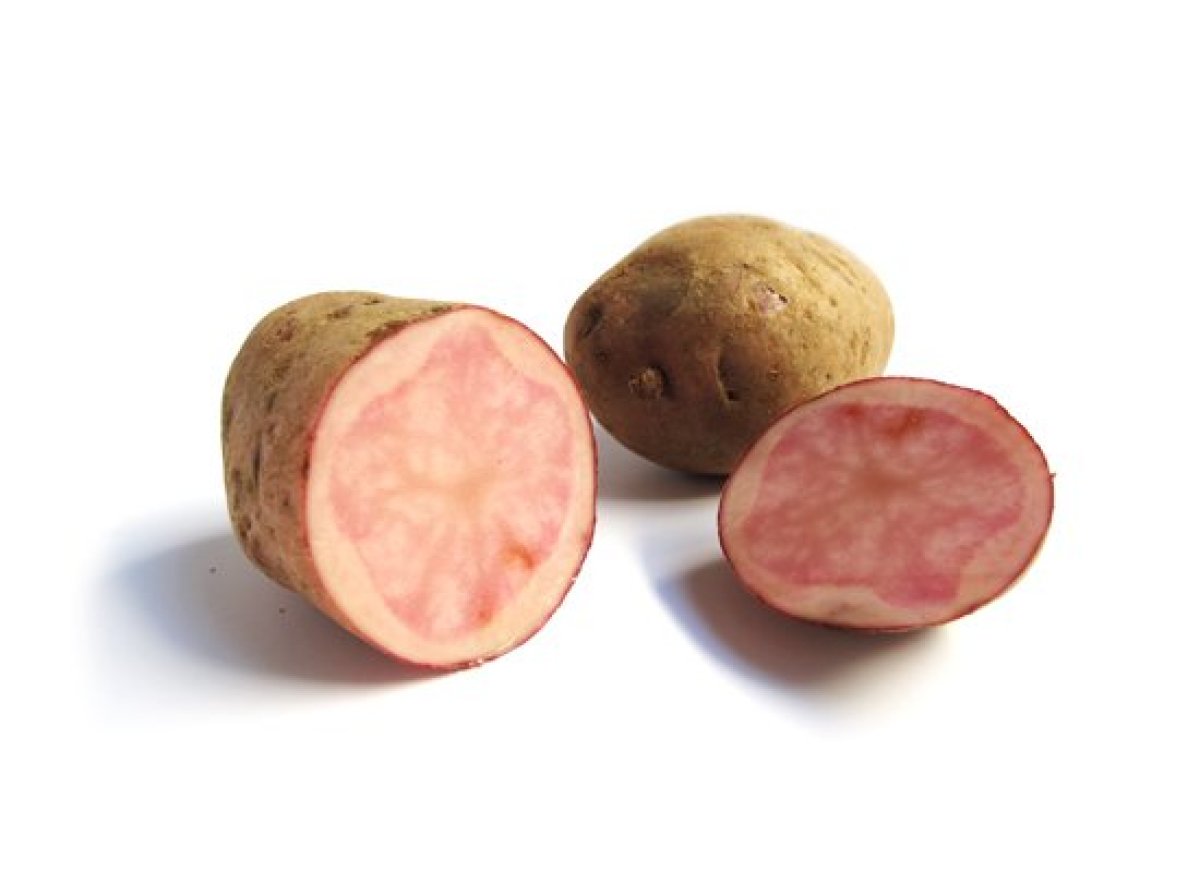 Potato can also be used for different dishes. It can be boiled, fried, sautéed, piped, baked, roasted or mashed. It can also be used for garnishing. Take advantage of the glut in the markets now, to prepare these sumptuous and nutritious potato dishes.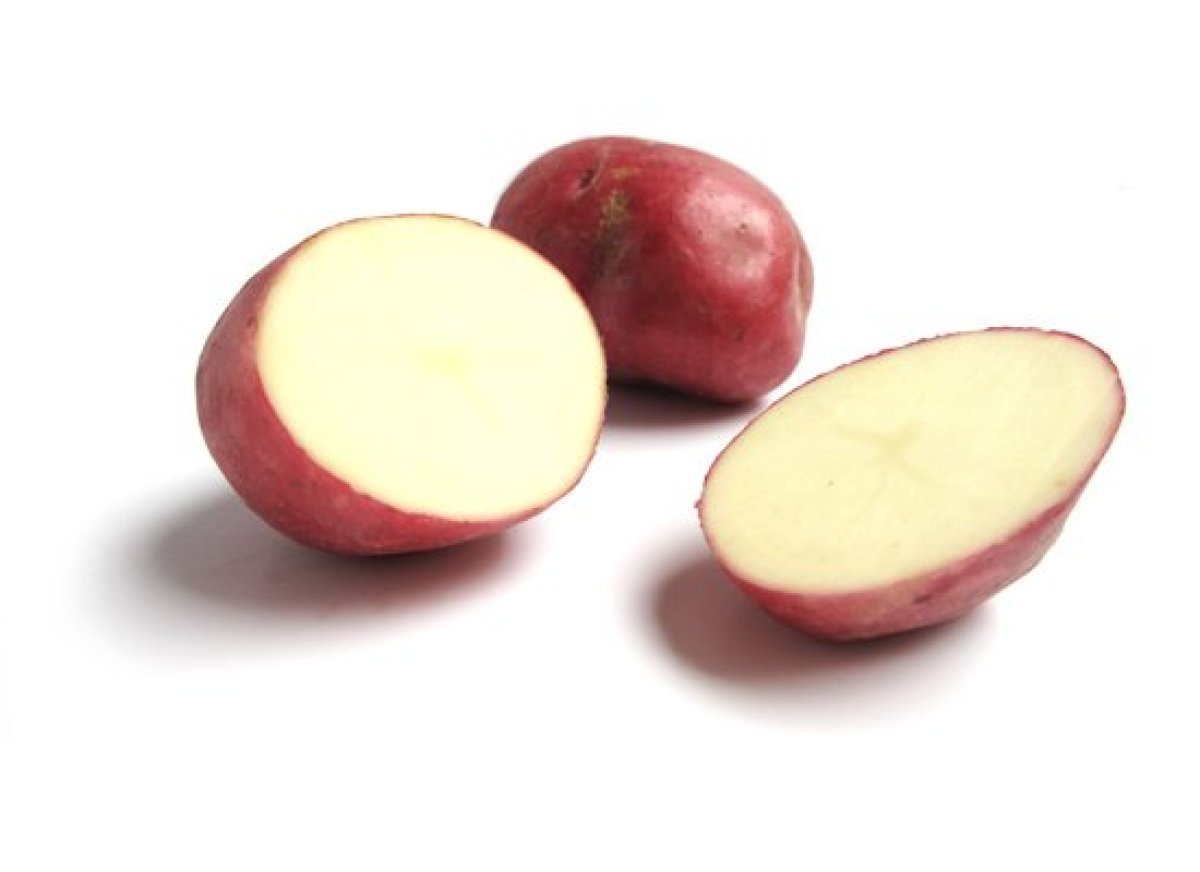 Sweet potato pottage
Recipe for 4 servings
5 large size sweet potatoes
5 pieces meat (cooked)
2 smoked fish (cleaned)
4 fresh peppers (crushed)
4 fresh tomatoes (crushed)
1 onion (chopped)
1 cooking spoon palm oil
1 small bunch spinach
2 tablespoons ground crayfish
Salt and seasoning to taste
Preparation:
Wash, peel and cut the potatoes into small sizes. Add to the pot, add water and bring to boil. Add the crayfish, palm oil, salt and seasoning. Stir and cook until tender. Add the meat, peppers, tomatoes and fish. Stir and simmer for some minutes before adding the spinach. Simmer, stir and remove from heat. Serve warm.
Sweet potato and red beans porridge

Recipe for 6 servings:
1cooking spoon palm oil
1large chopped onion
1 garlic clove, minced
4 large peeled sweet potatoes [diced]
3 cups cooked red beans
2 cups vegetable broth
3 chopped red pepper
1 teaspoon grated peeled fresh ginger
Salt and seasoning to taste
½ teaspoon black pepper
4 tomatoes, drained
 Preparation:
Heat the oil and add the onion, garlic and tomatoes; cover and cook until tender. Add the cooked beans and other ingredients. Add the sweet potato, cover and cook on low heat  until the  vegetables are tender. Stir properly, simmer for minutes and serve warm.
 Potato pepper soup
Recipe for 4 servings:
A big chunk of goat thigh
10 balls potatoes [diced]
1 onion (diced)
1 teaspoon ground pepper
1 stem oha leaves (shrouded)
2 seeds efu (african curry)
1 seed ariwo
seasoning and salt to taste
Preparation:
Crush and mix the efu with ariwo and set aside. Peel and wash the potatoes, leave whole and set aside. Cut the goat meat into small pieces, wash thoroughly and place in a pot, add the onion and pepper, including salt and maggi to taste. Boil until the meat is tender. Add little water to improve the stock. Add the potatoes and boil until they are also tender. Add all the remaining spices and ingredients. The oha leaves will come last. Reduce the heat, simmer for 2 minutes, remove from heat and serve hot!
 Coconut sweet potatoes

Recipe for five servings:
1 cup milk
1 cup sweetened flaked coconut
½ teaspoon ground ginger
½ teaspoon ground cinnamon
2 tablespoon butter or margarine (softened)
½ pineapple, (drained and crushed)
5 big sweet potatoes (cooked, peeled, drained)
Preparation:
In a small bow, combine the coconut and milk and heat until the milk is hot (you can use microwave). Remove from heat and leave for 10 minutes. In another large bowl, mash the sweet potatoes with the ground ginger cinnamon and butter. Drain the milk and add to the potato mixture. While you reserve two tablespoons of the coconut, stir the remaining into the potato mixture, including the pineapple. Stir and spoon into a medium size microwave dish, cover tightly and heat for five minutes, until the mixture is hot. Remove from heat, toast the reserved coconut, sprinkle over the sweet potatoes and serve.
Piped potatoes
Recipe for four servings:
2 eggs
5 sweet potatoes (boiled)
½ teaspoon ground nutmeg
1 cup milk
½ cup butter or margarine
Salt and seasoning to taste
Preparation:
Using a fork, prick the skins of the potatoes. Heat the potatoes, turning occasionally until tender. Wrap the potatoes individually in foil; leave like that for 10 minutes. Unwrap and peel the potatoes. Mash in large bowl, using an electric mixer. Stir in the butter, eggs, nutmeg and milk. Mix thoroughly, this will enable the mixture thin enough to pipe. Use a pastry bag fitted with a large star tip to pipe the potatoes in a ring form, decorating, them around a microwave platter or plate. Refrigerate until it is ready to serve. When ready for serving, heat the platter for a minute and enjoy the meal as a broiled or reheated piped delicacy!
Warm potato salad
Recipe for 2 servings:
5 small balls potatoes
2 chicken laps (boiled, deboned and cut into stripes)
1 bunch lettuce (shredded)
1 onion
1 cucumber
3 carrots
2 green peppers (deseeded and stripped)
½ teaspoon ground pepper
2 teaspoons butter or margarine
Salt and seasoning to taste
Preparation:
Peel and wash the potatoes. Cook whole in salted water until tender. Drain and leave to cool. Wash the other vegetables thoroughly. Drain and set aside. Peel and slice the onion, scrap and slice the carrots and cucumber (except the lettuce). Place a pan on the fire, scoop in the butter or margarine, add onion and the green peppers, carrots, ground pepper and cucumber. Add salt and seasoning to taste including the stripped chicken. The lettuce will be the last on the list. Stir thoroughly and simmer for few minutes until the vegetables are tender. Remove from heat and mix in the parboiled potatoes. Serve warm as potato salad.
Mashed potatoes
Recipe for 6 servings:
1 cup milk
½ teaspoon white pepper
2 pounds potatoes (peeled and quartered)
½ cup butter or margarine
Little salt to taste
Preparation:
Wash the potatoes, place them in a glass bowl, sprinkle three tablespoons of water on them, cover and microwave until the potatoes are tender, stirring twice. Remove from heat, drain off the water cover and leave for five minutes. Use an electric mixer to beat the potatoes until smooth. Cover and set aside.
Meanwhile, heat the remaining ingredients in a cup glass, uncovered for two or three minutes. Gradually pour the milk mixture into the potatoes, using the electric mixer to mix and smoothen the delicacy. If necessary, re-heat for some minutes until quite hot. Remove from heat and serve.
potato and plantain medley with sauce
Recipe for 5 servings:
5 plantains (slightly ripe)
6 medium size red potatoes (diced)
1 large size onion (chopped)
2 large size garlic (chopped)
2 large size green pepper (chopped)
1 large size chicken (breast and thigh) (boneless and diced)
4 fresh pepper (chopped)
1cup liver (diced)
2 large size carrots (diced)
1 cup of shredded cabbage
1 cup of green beans (diced)
¼ cup groundnut oil
¼ spoon yaji (grounded ginger) or mixed local spice
Salt and seasoning to taste
Method
Heat the groundnut oil for few minutes, add the onion, garlic, ginger and fry lightly for a few minutes. Add some chicken and liver with seasoning and salt. Stir and fry for about 10 minutes add the carrot, green beans and pepper then cover the pot and set aside.
Boil the sliced potato and plantain till soft. Strain off the water and add to the fried vegetables. Stir gently and serve with pepper sauce.
Please follow and like us: