FRUIT VALUE
I begin this fruity write up with this FOOD RIDDLE!
I AM A ROUND FRUIT, ENRICHED WITH THE RIGHT VITAMINS, I CRY A LOT, MY OUTSIDE IS PAINTED GREEN WHILE MY ROOMS ARE POLISHED WITH RED. WHAT AM I"?
The answer is WATERMELON!
Watermelon is the fruit and plant of a vine-like herb that originated from Southern Africa.
This all season's fruit is enriched with water, protein, fiber, vitamins A, B and C and it is said to be full of calcium, phosphorus, potassium, fats and carbohydrate. Watermelon is 92 percent water by weight. This is in comparison to the highest percentage of any other fruit.

As  a popular source of water in our diet, the flesh is often known as citron melon (distinct from the actual citron, of the citrus family).

It is used for making pickles, and because of its high content of pectin, it is popular as a constituent of jams, jellies, and other jellied preserves. Fresh watermelon can be eaten in a variety of ways and is also often used to flavour summer drinks and smoothies.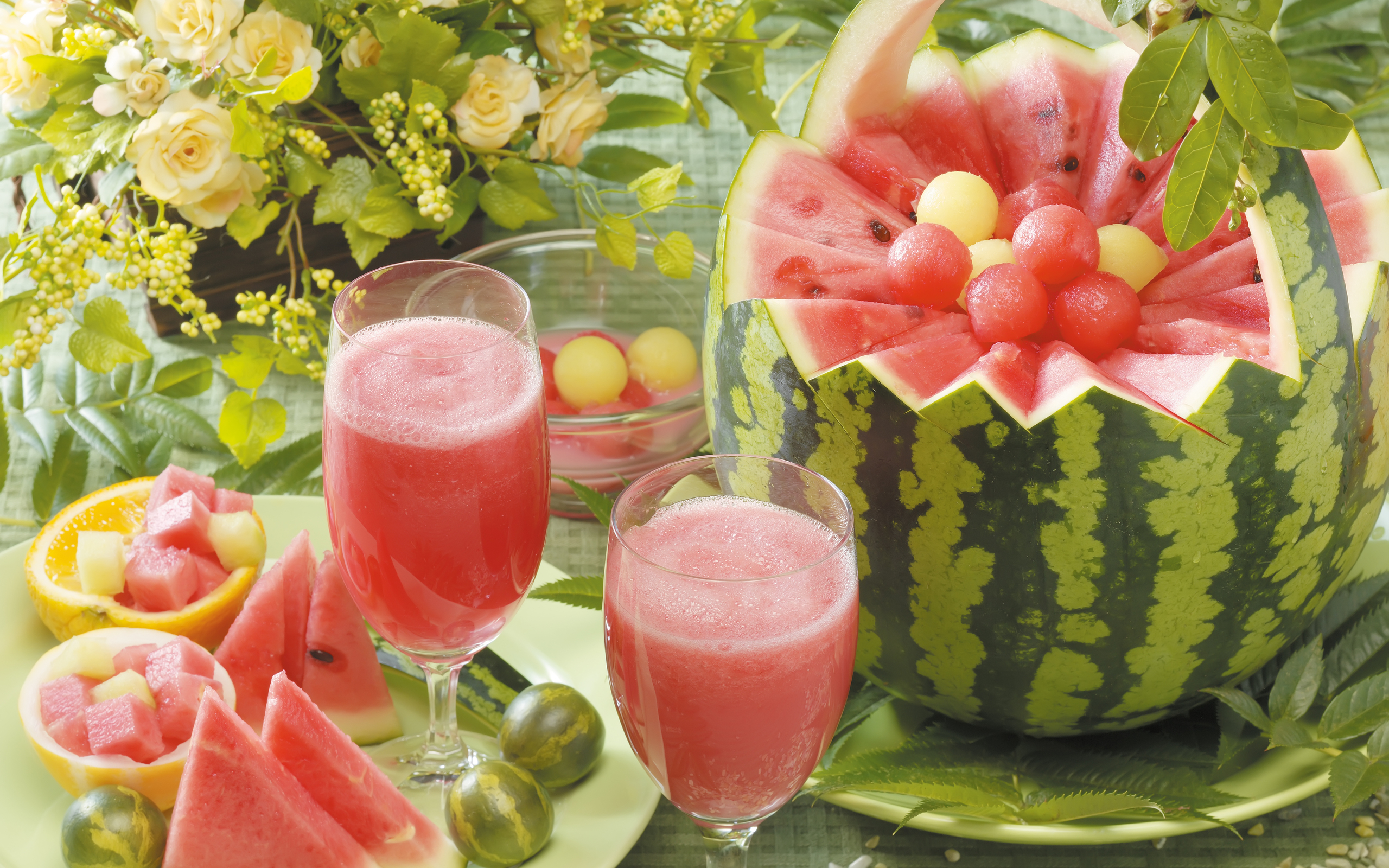 The seeds are rich in fat and protein, and are widely eaten as snack, added to other dishes, or used as an oilseed.

The simplest way to cut a watermelon is to slice it crossways and then to slice the resulting round slabs into halves or quarters.

This method is generally used in a casual setting where people do not mind the juices flowing everywhere. Since the rind provides a handle, no utensils are needed. There are several other ways as well! Take a look at these……. FOOD IS READY!
Specialized varieties are grown which have little watery flesh but concentrate their energy into seed production.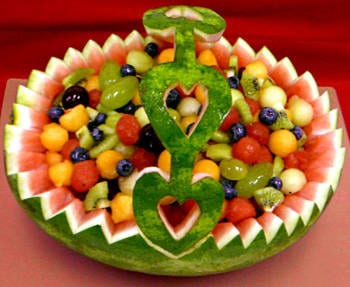 In China, watermelon seeds are said to be one of the most common snack foods, popular especially with women, competing with sunflower seeds. It is even sold, roasted and seasoned.

Here in some part of West Africa, they are pressed for oil, and are popular in the use of egusi soup and other dishes.
Health Benefits of Watermelon
However, it is pertinent to note that the vitamin A and C component in the fruit, help in the resistance and fight against infection.
For diabetic patients, eating plenty of water melon is a good supplementary diet, since it is low in sugar content.
It's also good for weight control and the treatment of constipation. Because of its laxative nature, eating water melon helps in cleansing the intestines.
Water melon is equally regarded as nature's gift to the kidney. Taking much of it takes care of early stages of kidney failure and corrects the kidney disorder.

See you next time and watch out for another fruit!
Please follow and like us: