An Egyptian woman, believed to be the world's heaviest at 500kg (1,102lb), has undergone weight reduction surgery in India!
A spokesperson at Mumbai's Saifee Hospital where the surgery was conducted said Eman Ahmed Abd El Aty,  had lost 100kg ince arriving in India in January.
The hospital stated that the thirty six year old is  trying to get better and fit enough to fly back to Egypt as soon as possible.
Her family revealed that she had not left her house for twenty five years until she came to Mumbai on a chartered plane.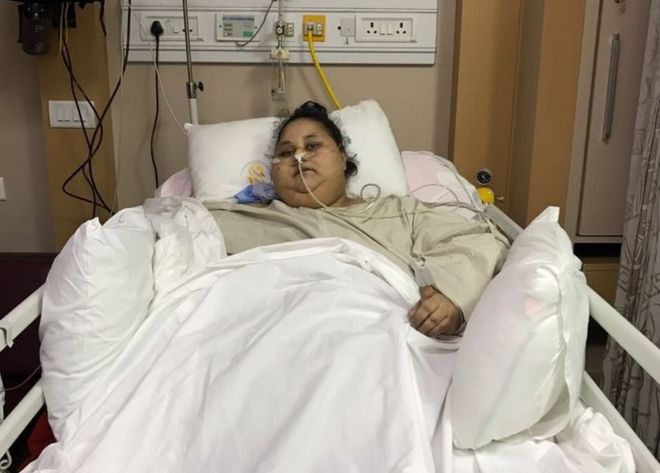 The spokesperson has disclosed that she was likely to lose more weight in the coming months.
Read more @BBC.CO.UK
Please follow and like us: