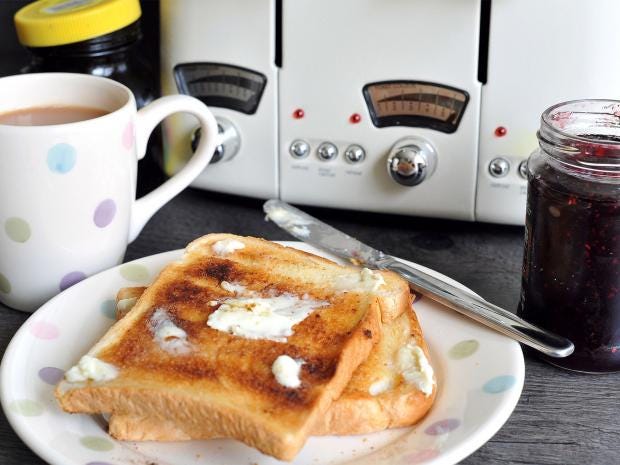 A new data has revealed that Britons drink less tea and eat more junk food!
According to the data, the traditional cuppa is in decline while the slice of toast is on the way out. But junk food is said to still be  increasing in popularity.
The details are revealed in new figures from the National Food Survey, which has been running since the Second World War, published by the Environment Department (Defra) as part of its "open data" scheme.
The new data from 150,000 households who took part in the National Food Survey between 1974 and 2000, combined with information from 2000 to 2014 which is already available, shows a dramatic shift from white to brown, wholemeal and other bread.
But Britons have also reduced the amount of bread they eat by 40 per cent since 1974. Based on a 40g slice from a medium loaf, the amount people are eating has fallen from 25 to 15 slices a week, the figures suggest.
Traditional spreads such as butter, margarine and dripping have all fallen in popularity since 1974.
The changing eating and drinking habits of UK consumers through the generations have been revealed by the data which shows that old favourites are losing popularity.
Reports say moves towards healthier diets can be seen in recent decades, with shifts towards more low-calorie soft drinks, skimmed milk and fresh fruit. Yet weekly consumption of chips, pizza, crisps and ready meals has reportedly increased.
Please follow and like us: